I'm so excited to be part of His Kingdom Come's Take Me Deeper project. Fifty-two weeks of Bible study and art. And it all starts today!
The focus for January is Transform.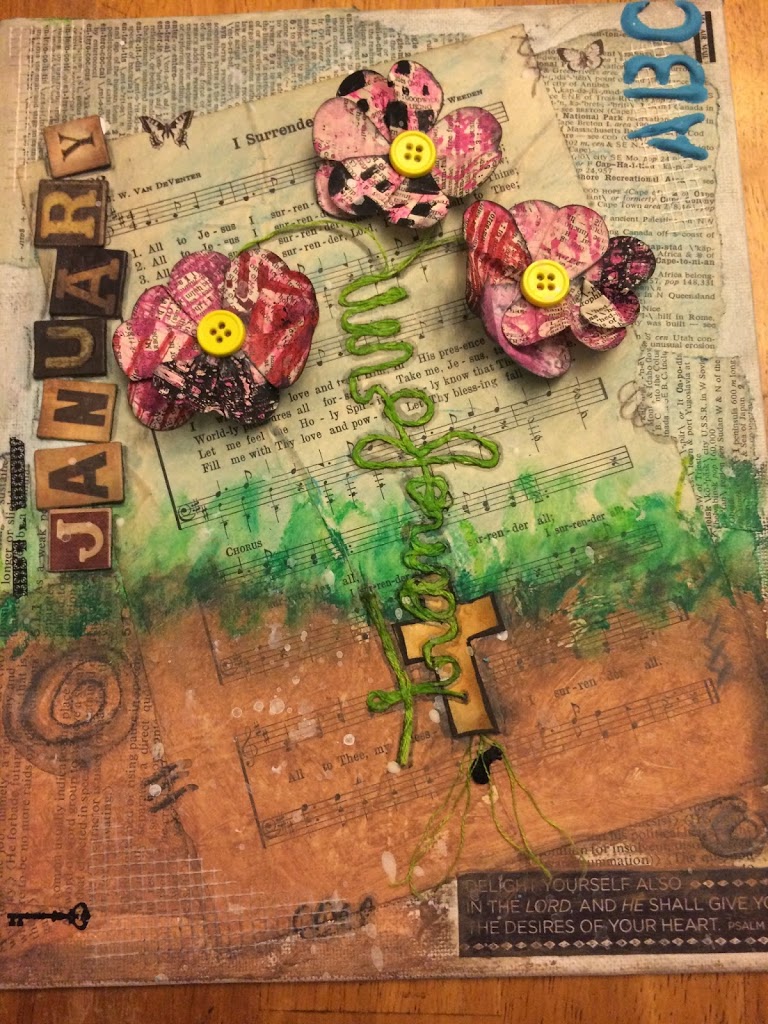 Here is my canvas for the month. I used black thread to make a mess of a seed and green embroidery thread for the "transform" stem that grows through the cross. I used a heart punch and gelli-printed dictionary pages as flower petals. I used the hymn "I Surrender All" as background fodder.
My thinking here was that I'm such a mess, but my transformation is possible only through the work of the cross.That my mess of a life can end up blossoming into love – through the cross.
#tmd2015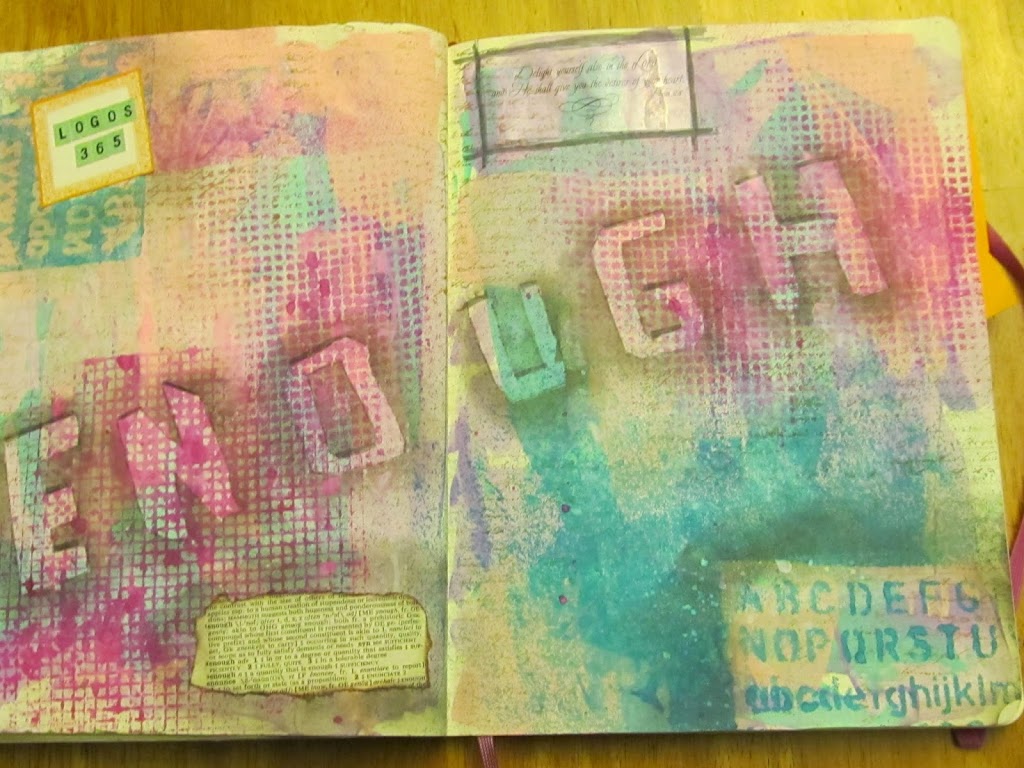 I've picked a word for 2015. For Logos365. Well, God gave me a word – Enough. As in: God is my Enough. Here is my spread in my journal:
#logos365
And this week's lesson is: Transform Willingly. I used a Google image of Earth and punched out the heart. Acrylic paint with a Dylusions stamp background. The cross is watercolor with ink dripped. I used leftover gelli-printed dictionary pages from the flower above to punch out the hearts.
This is my testimony. I was focused on the world. To the point that I lost all hope. Then someone showed me the cross and the hope available through Jesus Christ. Again, the cross creates the transformation. From worldly heart to willing heart. It ends with worship. Sacrifice is true worship. (Romans 12:1-2)
I hope you will join us at his-kingdom-come.com for this amazing study. I've included a link on the right.
Prayer: Dear Father, Thank You for Your work through the cross that provides to me the chance to transform into something/someone that You can use. Today I willingly offer my whole heart to You. For Your work. You are my Enough.





by