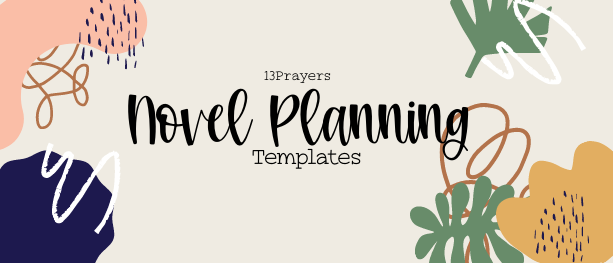 Are you gearing up for NaNoWriMo? Or are you prepping to finally start that novel that's been incubating in your head for so long? Either way, your rough draft will fly from your fingers after some prep work. Novel planning can be fun and easy.
Don't be a "pantser." Develop a plan.
I can help. I want to share tips and templates for your novel planning. These are actual templates I have used to make my own work...well, work. Some even saved me huge embarrassment. (If you read the brief lesson accompanying each file, I'll tell you all about it.)
Check below for links to each lesson. (Currently under construction)
**January 2021: all forms/templates are under revision and will be back online ASAP. If you'll sign up for my newsletter, I'll make certain you know when they're back!
Elevator Talk: Describe your book in the time it takes for an elevator ride
Genre Clarification: Where in the bookstore will I find your book
Character Development: Readers care about the people
Character Names: Don't confuse the reader
Point of View Narrator: How will I see your story
Point of View Character: Who will I experience this with
Minor Characters: Populate your world
Protagonist/Antagonist Goals: There's always a reason for behavior
Characters A-Z: Keep track of your cast
Character Details: Take your characters out for coffee
Conflict: Find all the ways to torture your character
Time Period: Cell phones or dragons?
General Setting: Make your setting a character, too
Setting Names: This will help set the tone
Historical Events: Provide context
Emotional Settings: Provide another layer of conflict
Jargon: Keeping it real
Key Scenes: Pivotal moments
Calendar: Know the time span of your story
Multi-Plot: Crafting a story with a web of plots tangled together
Series Ideas: Is there more
Genre Guidelines: Double check standards
Story Arc: The middle takes more work
Writing Math: Chapter length and other things
Outlining: Yes, that's what plotters do
Chapter Checklist: When did this thing happen
Titles: Get my attention
Deadlines: Do you need them?
Revision: Changes, changes, changes
Editing: Fixing the GUM
Maintaining Momentum: Don't get discouraged