Put on your boots. And welcome to the Rocking B Ranch.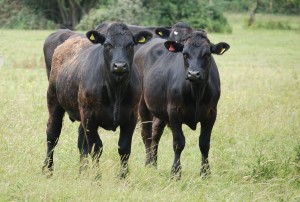 Don't let the neighbors' stare unnerve you. They know you're new here.
The Rocking B Ranch is my fictional home for Justice and his wife, Quinn. Just a brief history: it belonged to Quinn's parents. She inherited it after her father's death. It is a working cattle ranch.
This one is tough for me. I have a picture in my head of what the ranch house looks like – down to the chipped tile near the kitchen door. I have driven down many a country road on my quest to find it. No luck. But I've recently been on a hunt for a royalty-free picture I could use to show you.
Here's my shopping list: Something charming and efficient. Warm and welcoming to most people – maybe not so much to the father who almost killed you. Two-story with a porch for a swing.
Well, I found the porch first. The perfect place to sit and look out over the Rocking B Ranch. And maybe watch for tornadoes…?? I love that it even has a ceiling fan. That's perfect for those 100+ degree days!
Then I found it!
It has everything. Charm. Warmth. Two-story with a porch.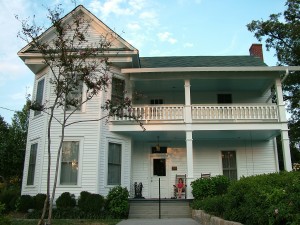 And I hadn't thought of giving Justice and Quinn a 2nd-story balcony. Or a fireplace. I'm certain they'll be grateful.
For you writers: Where does your main character live? Does it have a history?
For you readers: Would you feel differently about Justice and Quinn if the Rocking B Ranch was as opulent as the MAX Ranch he grew up on? Check it out on this other post.
Let me know.





by