Let's talk about intense moments…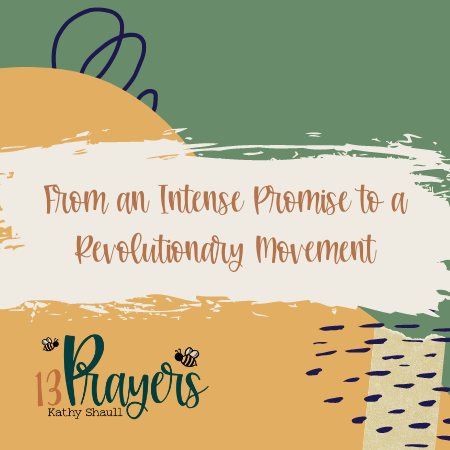 My Most Intense Interview
When I was looking for my first teaching job after graduating college in 1982 (yes, I'm that old), I faced a huge hurdle. A new law was now in place that required school districts to jump through several new/unexplored hoops for 1st-year teachers. Many districts didn't want to deal with it, and so my lack of experience worked against me. Most interviews were brief. Only one was intense.
But then I managed to get an interview with a large district, and their process took several hours. It started with an administrator in a small room with a binder of 100 questions and a tape recorder. Most answers generated a check mark in the binder. Some got a raised eyebrow and a note.:
Q:what  books have you read in the last month?
A: Class textbooks, a variety of children's books (also for classes), my Bible.
Q: Bible?
A: Yes. I read it daily.
[Notation made in binder.]
But there was one question he asked that has stayed with me even now, even into my retirement:
Q:How do you feel when you don't meet a deadline?
A: … [I sat there for a minute to fully grasp the question.]
A: I don't know how to answer that because I make a point to always meet my deadlines.
[That got 2 raised eyebrows, and he even looked up from his binder. Then he wrote quite a long note.]
Well, I didn't get the job, and I ended up where God wanted me to meet Hubby! And, while a promise, and a deadline aren't exactly the same thing, I can easily say that God: 1)always works on HIS timeline, and 2) He always keep every promise He makes.
A Promise
In the Old Testament, we can read about God's promise of a Child unlike no other. (Is. 9:6) "For unto us a Child is born, unto us a Son is given; and the government will be upon His shoulder. And His name will be called Wonderful, Counselor, Might God, Everlasting Father, Prince of Peace."
An Announcement
When the promise is later fulfilled, a host of angels make an announcement to a group of shepherds. (Luke 2:11) "For there is born to you this day in the city of David a Savior, who is Christ the Lord."
The angels know Jesus, and they understand His purpose. He is Savior. He is the Christ. [Christos means Christ, or Anointed One.]
The term "Christ" is used over 500 times in the New Testament. And it is the term Jesus used to describe Himself.
God's promise had arrived!
An Intense Declaration
At one point in Christ's revolutionary movement He paused to ask His disciples who people were saying He was. Of course, people got it wrong. Then in Matt. 16:15-16, He asked who His closest friends thought He was. Simon Peter's answer was immediate:
"You are the Christ, the Son of the living God."
Yes, Father God sent us Christos – His promise kept. All we have to do is spend enough time with Him to recognize Him as the Son of the living God, confess our sins, and ask Him into our lives! If you've never done this click here.
Adore – O Christos, we praise You for fulfilling the promise made so long ago, for saving us from our sins, and for enduring the pain to make that possible.
Admit – I admit that I struggle to spend time with You during the hectic season that should, in fact, be all about You.
Ask – I ask You to help me be faithful to Your sacrifice and to spend more time with You – not less.
Acknowledge – We thank You, Christos, for fulfilling the promise and enduring the cross.
Thanks for stopping by today. Connect with me and let me know if you struggle to keep up your quiet time schedule during the holiday season.
This is my last scheduled post in the Names of God series. Join me in 2022 for "Spiritual Thought Twists" as I explore the unexpected in Scripture.
If you have enjoyed this study on the names of God, or if you are looking for a fun Advent project, check out my Scripture Writing Kit. We will write out 2-3 verses daily as we journal the 50 Names of Christ. This is a fun way to learn more about who Christ is. For more information, click here.





by