Today's verse reminded me so much of the recent medical adventure I'm still healing from.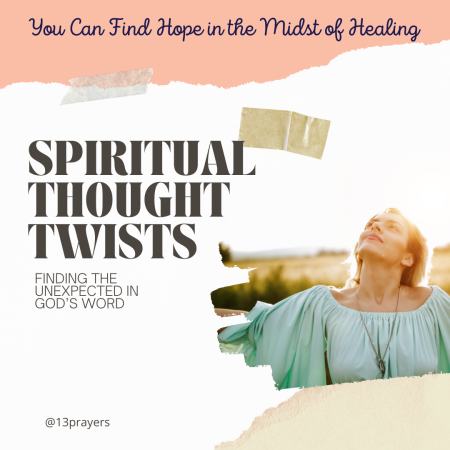 Blasted from every side
All I wanted was to be able to swallow. The thyroid surgery would fix that. But then there was a lung scare and a heart scare. (Read more about all that here) I don't know how someone would deal with all that without knowing God, but I wasn't crushed.
Today's verse is a 4-for-1
As we continue to explore the tiny yet powerful word "BUT" in Scripture, I bring to to 2 Cor. 4:8-9, "We are hard-pressed on every side, BUT not crushed; perplexed, BUT not in despair; persecuted, BUT not abandoned; struck down, BUT not destroyed." Read it again, without the underlined portions to see the power of BUT.
Yes, I've noticed these verses before my recent need for healing. I've heard sermons preached on them. This week something was different. I also read the next verse.
Context is healing
We need to always remember to read the context of the verses — to see what's going on or where the writer is going with his thought. And while the power of BUT is clear in verses 8-9, to me the healing came in 2 parts from verse 10. "We always carry around in our body the death of Jesus, so that the life of Jesus may also be revealed in our body."
2 Parts
We carry with us the death of Christ.

Jesus Christ's death is with me at all times because His death paid my debt. My "paid-in-full" marker is stamped on my heart, and it should color how I live my life.

Jesus Christ's life can also be revealed in my body.

Sounds like healing, doesn't it? After Jesus died, He rose again — His body did the impossible, and I have access to that healing power through Him.
Adore – I bow in praise of the Son of God who gave up everything to pay my debt.
Admit – Sometimes I am not mindful of the fact I do have this awesome power with me. I allow the worries of the world to overwhelm me instead.
Ask – I ask that You, Jesus, use Your Holy 2×4 to give me a wake up slap to the back of my head and change my focus.
Acknowledge – Thank You, Father God, for the precious gift of Your Son!
THANKS FOR STOPPING BY TODAY. DROP ME A LINE BELOW OR ON INSTAGRAM AND TELL ME ABOUT A VERSE YOU HAVE RECENTLY SEEN IN A DIFFERENT LIGHT.





by