To tell the truth…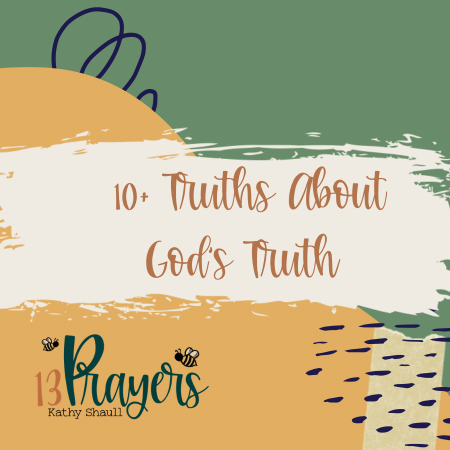 Don't lie about me… Please, tell the truth!
In the last half-dozen years of my teaching career, my school had a turnover problem in the leadership role. As school counselor, the new principals usually relied on me to tell them how things had worked in the past – honestly. I was happy to oblige.
So, when one new boss told me to work up a 1-day schedule where one entire grade level didn't get ANY planning time (a coveted slot away from students), I specifically told her that there would be an uproar. That I had been told (when I was first hired – several principals back) that one of my primary jobs was to ensure that everybody gets a planning time. Every day. Regardless of what special activities occur. She said that 1 day wouldn't hurt them.
Well, I repeated the warning and was shut down immediately. I even showed her a version of the schedule that allowed for the event PLUS planning for everyone. Nope. She said to move on.
So, imagine my dismay and frustration when I got word that one of the teachers who had to do without was telling everyone who would listen that "Kathy couldn't be bothered to make a schedule so everyone got a planning time."
Yes. I was offended, and that's a pretty petty thing to be offended about. She made up her own reality, and I got burned by it. Has that ever happened to you? Someone told a flat-out lie, and you took the brunt of everyone's anger because of it??
The God of Truth
Never fear. We serve the God of Truth. El Emeth (or Jehovah El Emeth) – [el EH-meth] means God of Truth. There are some things that are basic to our Christian faith. This is one of them.
You can't believe in God if you believe He lies. His honesty is one thing we can always put our confidence in. And here are 10+ reasons to believe:
(1)God IS Truth.
You may recall that, as Jesus was dying on the cross, He said, "Into Your hands I commit My spirit." (Luke 23:46) But you may not realize that He was quoting Scripture! And the people around Him would have known the rest of Psalm 31:5 that He was quoting, "Into Your hand I commit my spirit; You have redeemed me, O Lord God of truth." Jesus Christ Himself called His Father O LORD God of Truth. Jehovah Elohim Emeth. What a complete picture of who God is!
Also, in Jere. 10:10, "But the Lord is the true God; He is the living God and the everlasting King. At His wrath the earth will tremble, And the nations will not be able to endure His indignation." Yes, the True God. The One who never lies!
(2) God's Truth will lead us.
This is also a place we need to be – daily. We should let Him to lead us. Ps. 25:5, "Lead me in Your truth and teach me, For You are the God of my salvation; On You I wait all the day." and Ps. 43:3, "Oh, send out Your light and Your truth! Let them lead me; Let them bring me to Your holy hill And to Your tabernacle." The enemy will always try to distract us with his lies, but we need to follow Him. How?
(3) God's Word is truth.
God gave us His word – through His Word. Ps. 119:142 tells us, "Your righteousness is an everlasting righteousness, And Your law is truth." More time with Scripture will show us the way.
(4) Now walk in the way He shows.
God's truth is a path for us to walk. Ps. 25:10, "All the paths of the Lord are mercy and truth, To such as keep His covenant and His testimonies." and Ps. 26:3, "For Your lovingkindness is before my eyes, And I have walked in Your truth." Both verses mention somethings in conjunction with this: mercy and lovingkindness.
(5) It's boundless!
God's honesty reaches into the heavens!  Ps. 57:10, "For Your mercy reaches unto the heavens, And Your truth unto the clouds." No boundaries! He has filled the earth to overflowing with it. Just look around you.
(6) It's abundant!
Don't live with a scarcity mindset about this. "But You, O Lord, are a God full of compassion, and gracious, Longsuffering and abundant in mercy and truth," is what we read in Ps. 86:15.
(7) It lasts forever!
Not only is this limitless and overflowing, but it is eternal! Check out Ps. 117:2, "For His merciful kindness is great toward us, And the truth of the Lord endures forever. Praise the Lord!" and Ps. 146:6, "Who made heaven and earth, The sea, and all that is in them; Who keeps truth forever."
(8) God's Truth protects us.
God's truth acts like both a broad shield and a small round shield. The larger shield can become part of the shield wall to protect others, while the small buckler is for personal defense – used when the need is to be personally faster and more aggressive. Ps. 91:4, "He shall cover you with His feathers, And under His wings you shall take refuge; His truth shall be your shield and buckler." Assuming your shield terminology is a bit rusty… Just focus on the feather/wing. It's the same thing. Feathers are the buckler/small shield. Wing is the broad piece of armor that can cover more than one person. Either way, we are protected!
(9) It also preserves us.
Not only guarding from attack, but to keep us alive/in existence. Ps. 40:11, "Do not withhold Your tender mercies from me, O Lord; Let Your lovingkindness and Your truth continually preserve me." What an important prayer for us to pray daily!
(10) God's Truth is the Perfect reason to praise Him.
Ps. 115:1, "Not unto us, O Lord, not unto us, But to Your name give glory, Because of Your mercy, Because of Your truth." Everything we do should be for an audience of One. He should get the glory. Not us. This is the foundation for my tagline: Further the Kingdom * Glorify God.
BONUS (11) God's Truth will set us free:
Jesus is Truth. "And you shall know the truth, and the truth shall make you free." (John 8:32)
Adore
– Blessed
Jehovah Elohim Emeth, we praise You and Your truth. Knowing we can always count on You and Your Word means everything to us.
Admit – Sometimes I get impatient. I know what Your Word says, but I want instant answers. Help me rest in Your Truth and wait.
Ask – I pray You will give me insight into Your Word and Your Truth so I may share it and grow the Kingdom so You will be praised.
Acknowledge – Thank You for Jesus and His sacrifice that brings true freedom. And for always telling me the truth.
Thanks for stopping by today. Do you have a favorite Scripture that you hold onto as an invaluable truth? Let me know below or on social media!





by