I have a confession…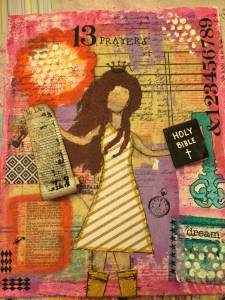 I hate to say it, but I'm the Empress of Planning. It's a tough job, but I came about it quite naturally. It was my destiny. I've been writing things down since before I could write actual words. I plan EVERYTHING.
EVERYTHING.
From blog posts for the entire year to weekly menus. From shopping lists to vacations. Christmas gift lists. After work to do lists – so things get done. And don't get me started about planning for work for my day job.
A friend even teases me about the time she opened my planner and saw where I had crossed out an entire Saturday. I'd written "Be Spontaneous." over it.
So, yes, I even planned to be spontaneous. [Irony Alert] In my own defense, if I hadn't written that in my planner, I probably would have scheduled something else for the day.
Oh. I hear your laughter. Either you relate because you obsess about planning, too. Or you think the whole thing is ridiculous. Well, wait until you hear this juicy tidbit: I married the King of Spontaneity. But that's a topic for another day.
Today I just wanted to warn you that I'm obsessed with planning, planners and all things calendar-ish. Calendar-y? Calendar-ic?? There should be an adjective in there somewhere… Anyway, we'll be taking a look at some of my favorite planners over the next few weeks. Jot it down so you can remember to come along for the ride.
#theplannersociety
---
The art today is a girl I made this weekend to embody my alter ego, Empress Kathy of Planner-land. I am quite pleased with her and all the little details: Jeremiah 29:11-13 in the corner, the crown, the watch, keys, Bible, the To Do list – rub-on words and such. Acrylics, gelatos and pastels. Texture paste, stencils and stamps. (And, no. I didn't have a set plan in place.  Much of this project was serendipitous. Thus ends my big word use for the day.)





by