If you haven't checked out the Take Me Deeper Bible Study on His Kingdom Come, you need to sign up! #tmd2015
Our focus for the month is Love.
The first week's lesson is God's Love. I have never had a problem believing that God loves people – other people. I just never thought He could love me.
My page centers around a "blackboard" of comments. These are a combination of MY thoughts and actual comments from family – those who were supposed to love me. Sadly, I didn't have room to include them all.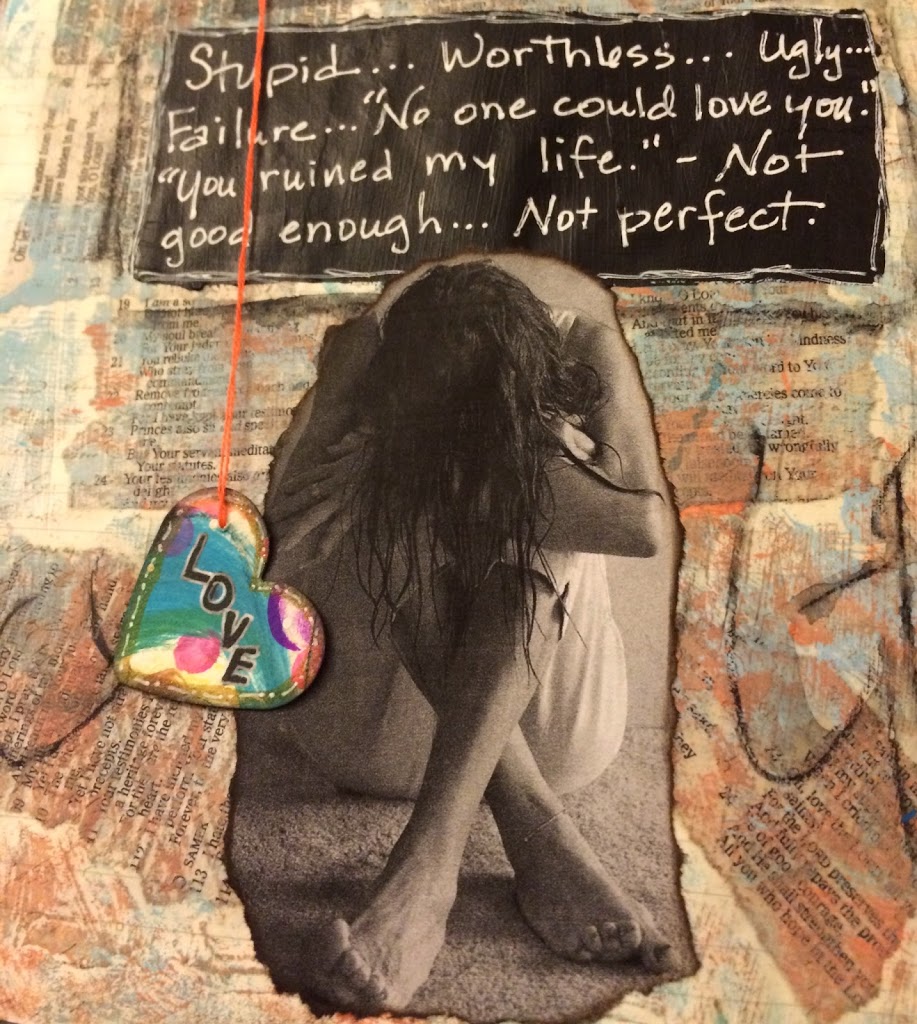 I guess with all that swirling around, it would be hard for anyone to feel deserving of love.
But I finally get it. GOD. LOVES. ME. Jesus loved me to death – His death.
Love came down – for ME.
I started the 2 page spread with acrylics applied with first an old credit card and then a brayer. I found it quite difficult to leave any white space, but that was my primary goal. The chalkboard is black gesso.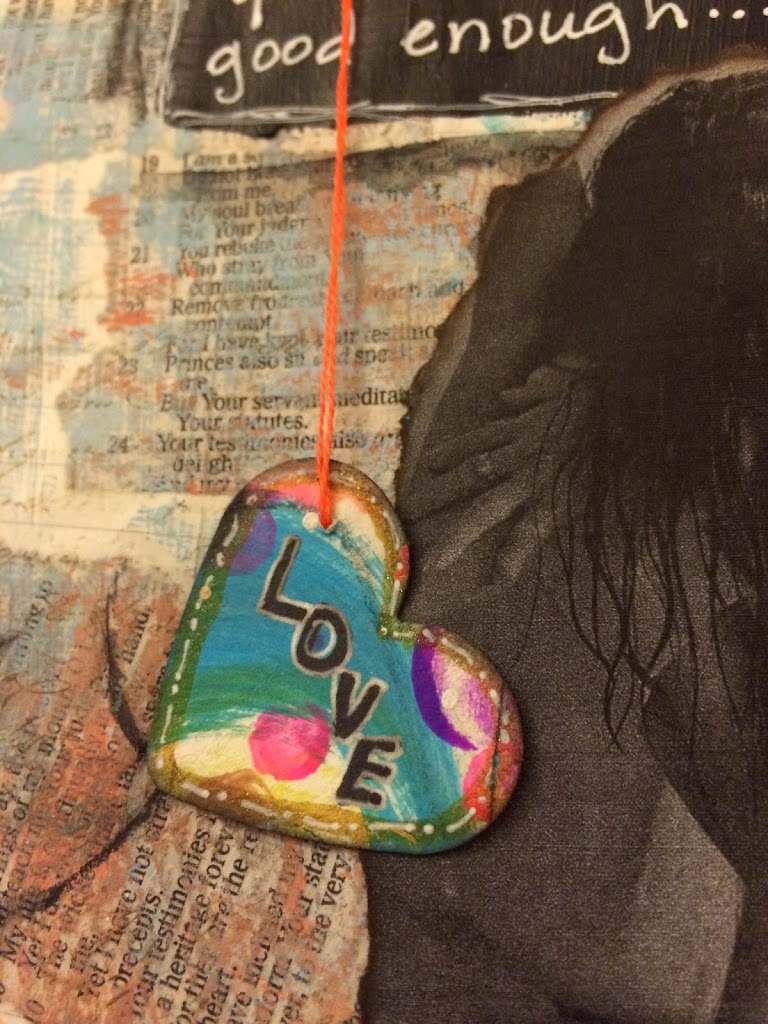 The LOVE heart is suspended from "Heaven" with thread. The image is from titus2partnership.org.
On the right, I used gesso to create journaling boxes.
While I still don't consider myself worthy of such sacrificial love, I have come to actually FEEL that God loves me.
Prayer: Dearest Father, Thank You for Your Son. That He would die for me is mind-boggling. I am humbled by this great Love. Through You, I am made worthy. In Jesus' precious name.





by