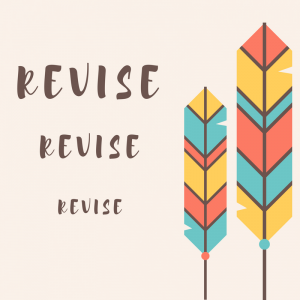 Sometimes the LITTLE THINGS can be overwhelming!
It's a busy season at the Shaull House.
School is ending in a few weeks. Niece is graduating, so Daughter will come home for the occasion. Husband is winding down the track season. And I've started revisions on the sequel to Choosing Justice.
Don't get me wrong. I'm excited about all of these things. But the current revision process is about to eat my lunch. I had two wonderful BETA readers check things out, and they not only offered some wonderful feedback, but found a couple of plot holes that needed to be fixed.
So, the past two weeks I've spent my free hours fixing the BETA's bugs. I also started in on the picky-picky fixing.
Here's an example of Little Things run amok:
"Was."
Such a small word. But a sign of poor writing. When I started, two days ago, I had over 800 examples of "was" in my 100,000 word novel. (Some turned out to be parts of words – like WAShing…) But each one must be fixed.
Instead of saying – Ike was laughing as blah, blah, blah.
It becomes – Ike laughed.
Saved a word. Tightened it up. Hooray!
I also vanquished these words:
then
that
were
be
up
down
began
almost
It has transformed into a contest with myself to see how much I can cut and still have the story I want to tell.
Make room for everything you need.
This scouring for the tiny little word villains reminded me of the life prioritizing skit that uses rocks, pebbles and sand. Get the most important things in first. Then there will be room for more. Look here for a quick video of this principle.
While the "sand" words listed above are important to a better novel, they cannot compare with the family things "rocks" going on around me.
What things are keeping YOU busy these days?





by