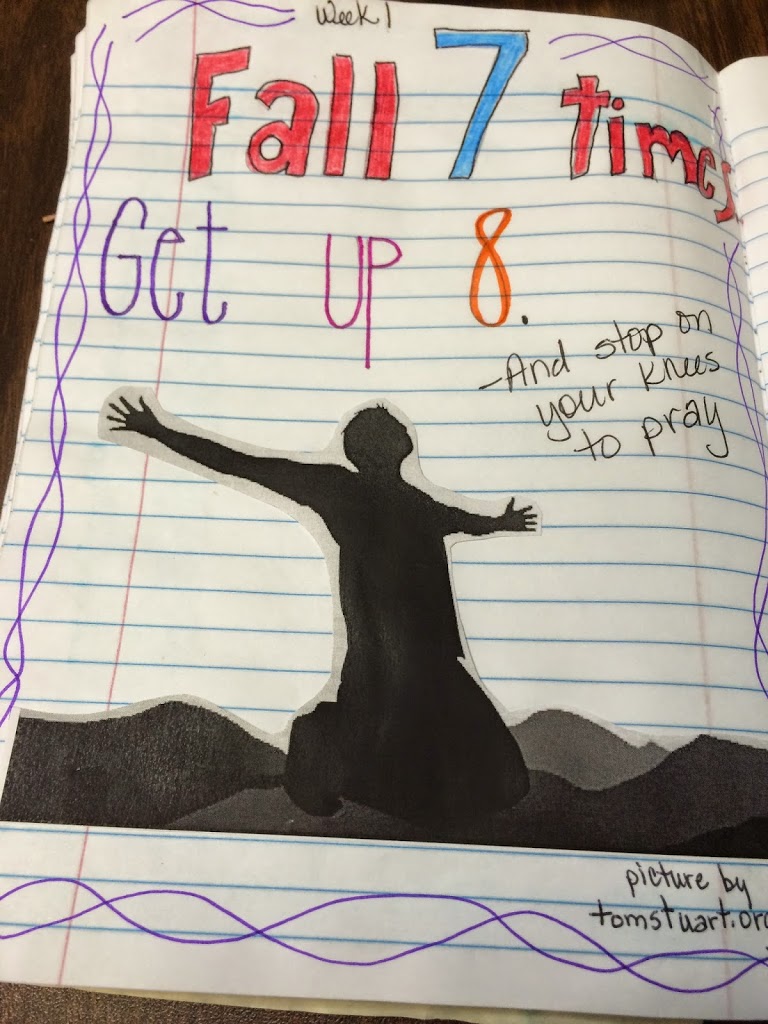 I was looking at quotes on Pinterest and found this one:
Fall 7 times. Get up 8.
I like that. Almost.
Under my own steam, I fail. I falter. I stumble. I have to get up and try again. But I accomplish more if – before I get up – I stop and pray.
I mean, I'm on my knees already. And my efforts will ALWAYS be more effective if I apply God's strength and don't rely totally on my own.
This is a page in my new Good Grief Journal for the course I'm starting in January. Colored pencils and a pic I found on Google images credited to tomstuart.org.
So, today's "Lesson Learned" is:
Pray. Then get up – again. The work isn't done.
Dearest Father, Thank you for being a source of amazing strength that is there for the asking. Thump the back of my head and remind me to plug in BEFORE I get up. May you always get the glory. Amen.





by