Call your first witness. Make your characters count.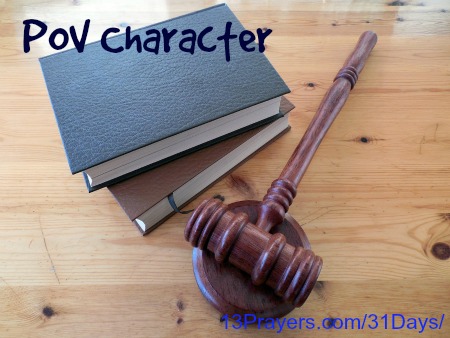 Every story out there is told by characters who observe the action. Today you decide who that is. Is it just one person? Is it two? Why? Whose story is it, really? They are your POV (point of view) character(s).
This is important because you need to start a new chapter or scene if you change your point of view.
Head Hopping
I once gave up on a book I'd purchased because of this issue. The main character was an archaeologist – mild mannered, science type. I'll call him Bob. Bob made an extraordinary discovery that people wanted to steal. The scene that ruined it for me jumped from Bob's head into the head of the man who was sent to kill him to get the found object.
One paragraph had me inside Bob's head – scared and confused. The next paragraph SOMEONE was wondering if he should kill "him" or just wound "him." Then we went back to Bob. And back to thinking about the gun and how loud it would be. I read and reread that page half a dozen times wondering when/how Bob got a gun. Then I realized I'd jumped POV characters multiple times on a single page. Reading shouldn't be that hard.
Moving forward:
Me? Let me also explain my own error. When I started this whole novel-writing process, I thought this was the son's story. In fact, I didn't even LIKE IKE, the father. I mean, there's a reason they're estranged! As my cover says, "..grief and whiskey clashed 17 years ago. Now sober and off parole, [Ike]…" Ike didn't seem all that likable. So EVERY early version was told from the son's point of view. The reader only knew what Justice saw and heard. If Justice wasn't around, he had to hear about it from someone else.
It's hard writing a story from the wrong vantage point. This was Ike's story. It's the story of a prodigal father who really messed things up. So my rough of this final version was 100% from Ike's point of view (POV). Instead of it taking 1-2 weeks to outline, it came together in 2 days. Instead of writing the rough in 8-9 months in my spare time, it only took 3 months. Because it's Ike's story! Then I realized I needed to show how great Justice's life was before Ike showed up. To raise the stakes for the reader who wants to save Justice's marriage. So I rewrote ¼ of the scenes to be from Justice's POV. It made all the difference!
You?  Whose story is this really? It may not end up being your first choice. Let it evolve.
Remember:
My FREE novel planning templates are available beginning June 14, 2021, from my Novel Planning page here, along with links to the brief blog posts that explain them. You will also find links to posts describing my additional planning templates that are available here in my Shop.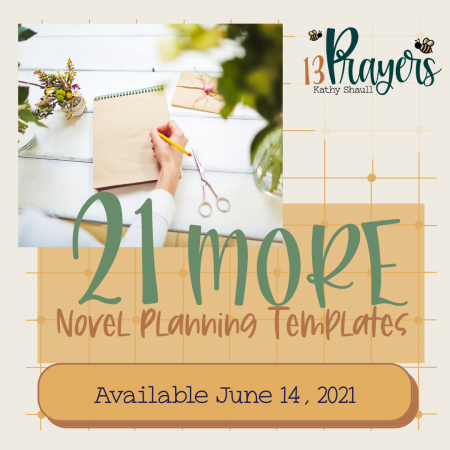 Please leave comments or questions here or on my Facebook page here.
---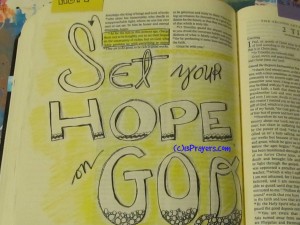 1 Timothy 6:17 reminds us to hang our hope on God. Whether you are planning a novel or cooking dinner for your family, our hope that things turn out okay shouldn't focus on OUR actions or OUR strength or OUR skills. Set your hope on God.





by