Getting to Know You. Details, details, details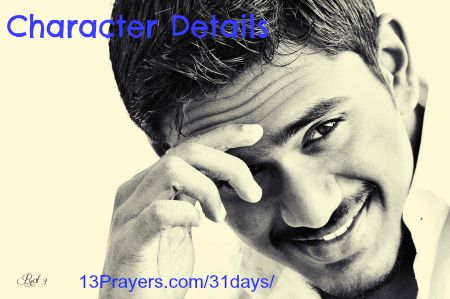 I'm going to stretch your imagination today as we really connect with the characters you are creating. We want them to pop off the page. They should be so real that we'd recognize them if they walked into the room. We do this with details.
My favorite template
Some of the details on the template are critical for your story. You need to know strengths and weaknesses. And trigger points. You have to know what happens when someone pushes their buttons and compare that to their reaction when they are absolutely outraged. Their greatest failure could haunt them. They could even face something similar in the pages of your book. Oooooh! I get chills.
Other details on the template are just to help you round out your main characters. It may never matter. But you are living the story out through them, so you need to get to know them.
Perfectly imperfect
Remember: nobody's perfect. Perfect characters aren't much fun to read. Real people have flaws. Give some to your characters, too.
Tags A character tag is something a character does or says regularly. Maybe they say, "Bazinga," when they are joking. Maybe they crack their knuckles. Not all characters need a tag. And tags don't show up on every page. They are just details that help round out your characters.
Moving forward:
Me? I know that Justice is ex-military. He's been trained to be orderly and hyper-observant. His glove box will not be a mess. Neither would his desk, but he'd certainly notice if he walked in and it was a mess. He also is a coffee addict. Do I need that? Maybe. Maybe not. But all the other characters (and hopefully the readers) would notice something is wrong if he declines coffee at some point.
You? You get a chance to sit down and have coffee with your characters today. Really get to know them.
Remember:
My FREE novel planning templates are available beginning June 14, 2021, from my Novel Planning page here, along with links to the brief blog posts that explain them. You will also find links to posts describing my additional planning templates that are available here in my Shop.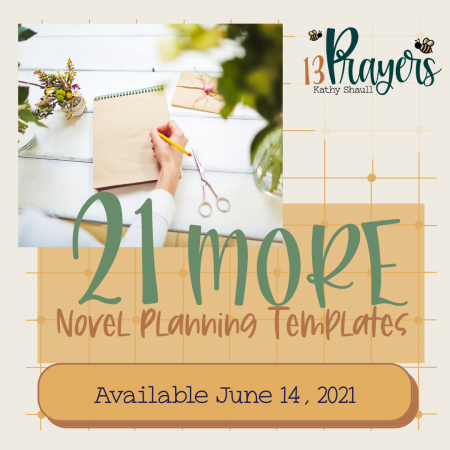 Please share an interesting flaw you have seen used with a character. Comment below or on my Facebook page here.
---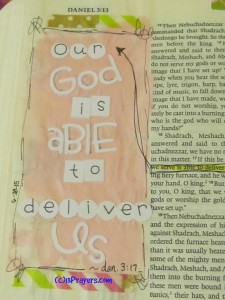 Daniel 3:17 — The story of 3 men who stood when ordered to bow. Forced into a fiery furnace and certain death, they proclaimed, "Our God is ABLE to deliver us." They believed God could, but they couldn't guarantee that God WOULD deliver them. Their faith protected them. So much that a 4th man walked in the fire with them.
What hurdle are you facing today? God is ABLE to deliver you, too. Have faith, and see it happen in ways you can't imagine.





by