My finished journal page
Take Me Deeper –
February 27
Love Yourself
2 Cor. 5:17 – "Therefore, if anyone is in Christ, the new creation has come: The old has gone, the new is here!"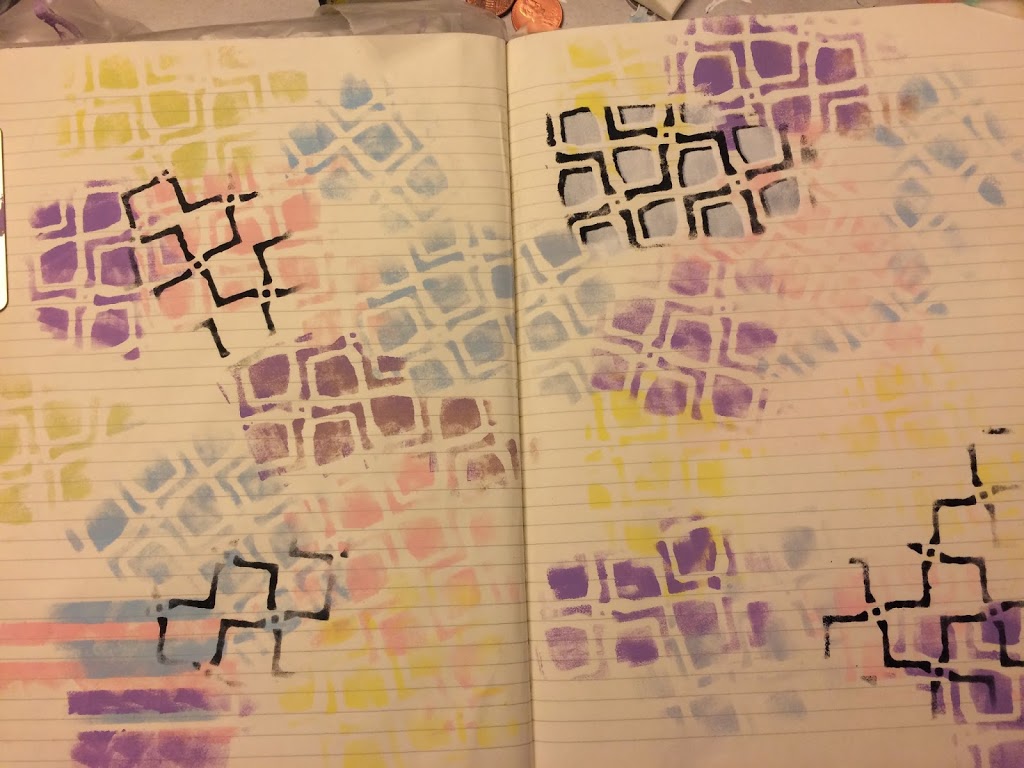 I wanted my page for this week to literally be reminder of this key verse. I started with a single stencil and several colors of acrylic paint to represent how scattered I was before I met Christ. There were areas that looked pretty good on the surface, but there was absolutely no sense of purpose.
Then I started adding layers. These layers represent the various things God has brought me through.
Masking tape and drywall tape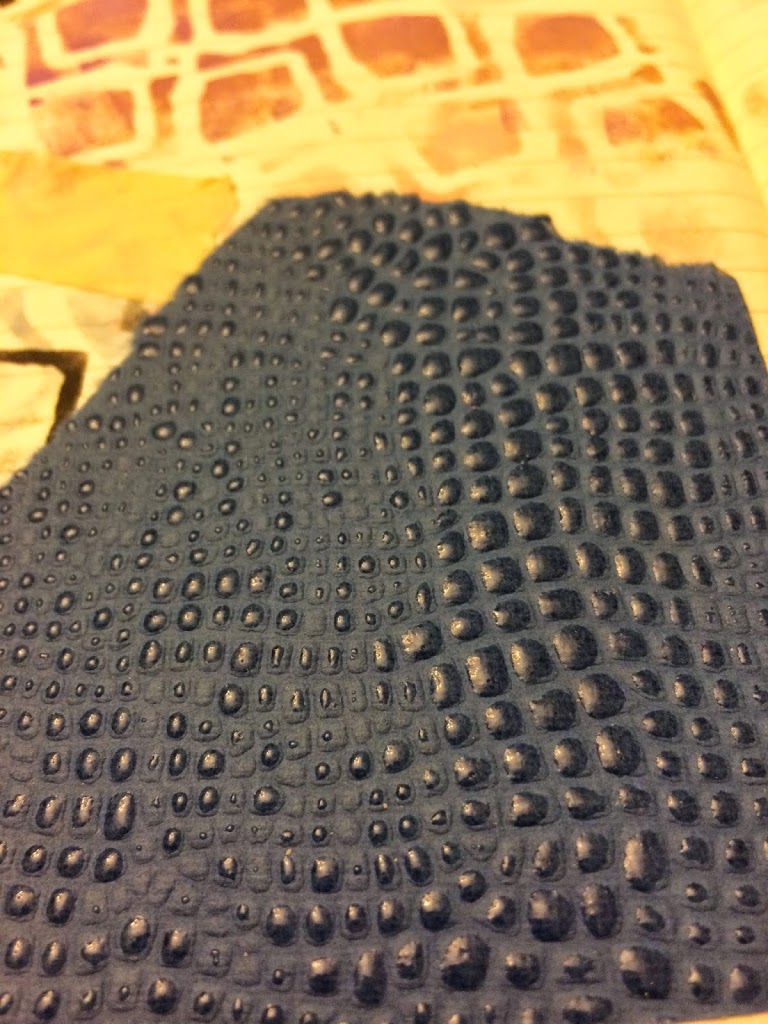 Textured paper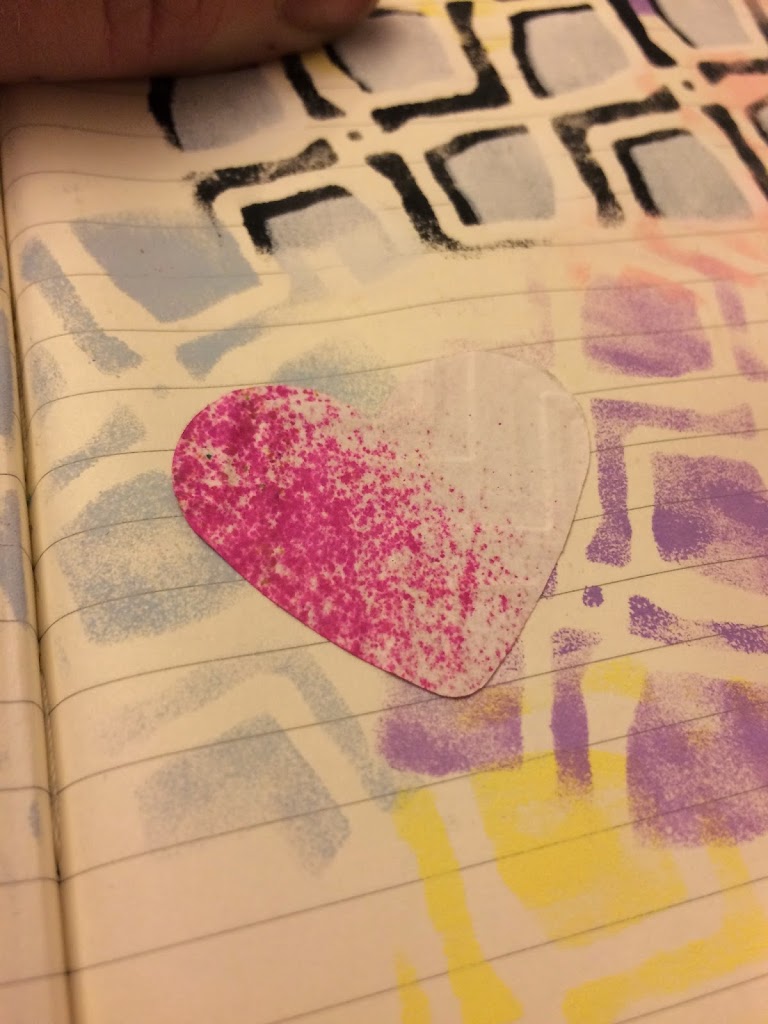 Embossed heart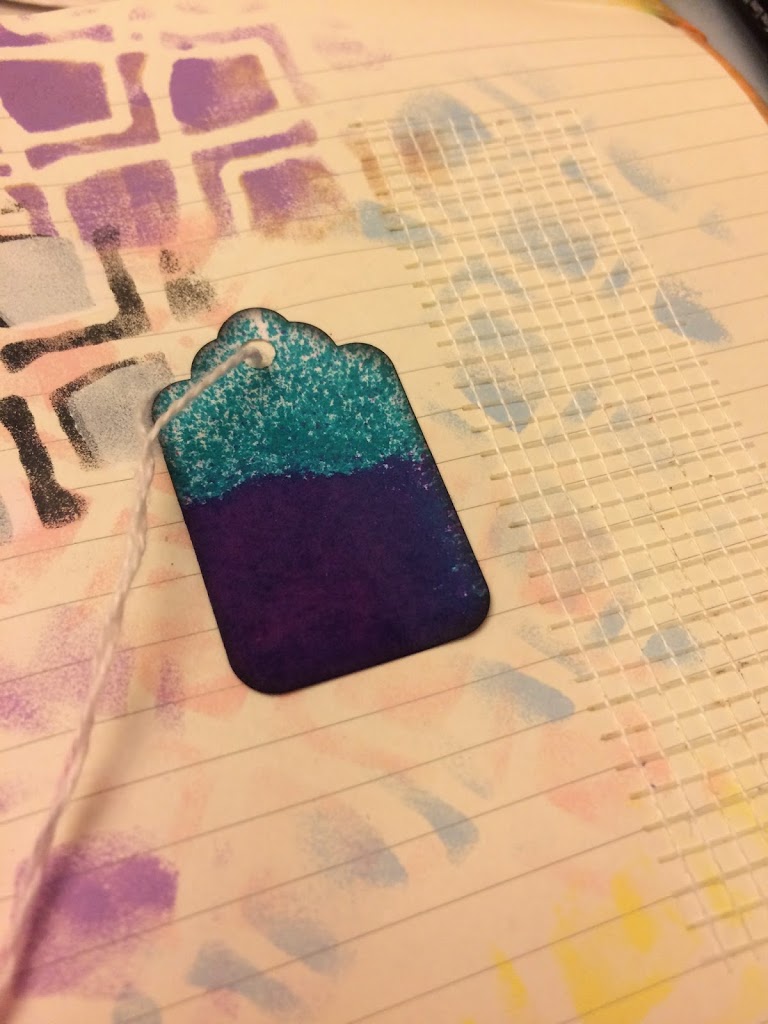 small tag
washi tape
another tag
Wooden letters
There was a day when I was 17 that I had no hope. I had every intention of ending my life that day, but someone introduced me to Jesus. He saved my soul, and He SAVED my life that day. I have hope now because of Christ. The wooden cross is my source of hope.
A bit of embossing
some heavy texture paste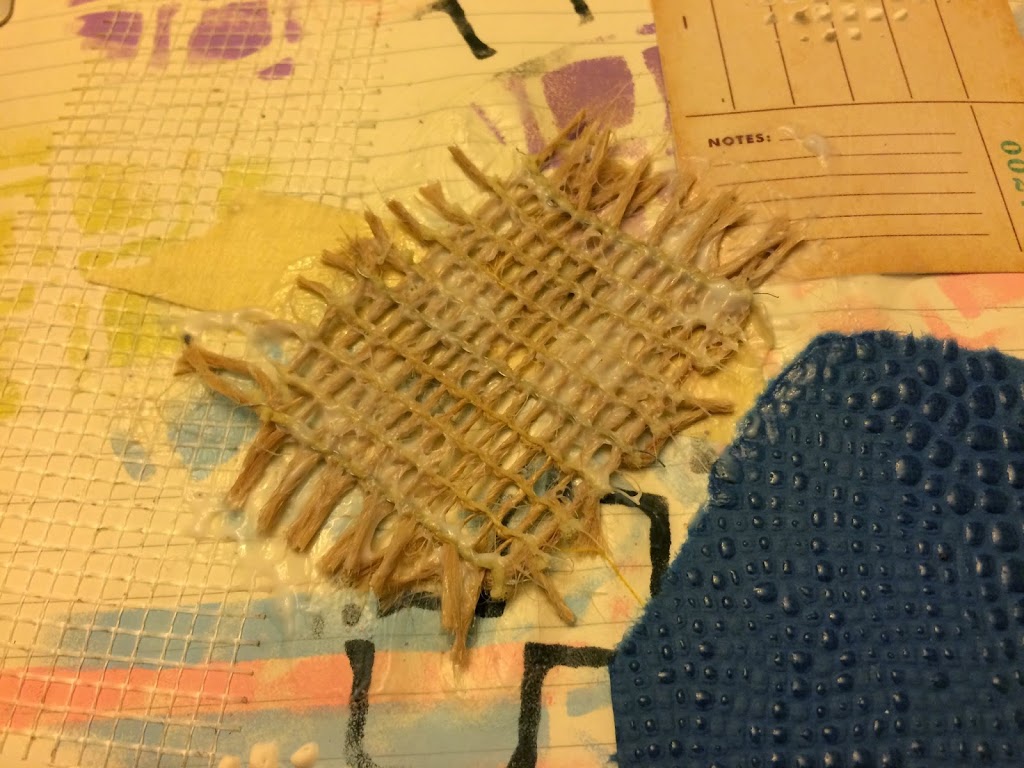 Burlap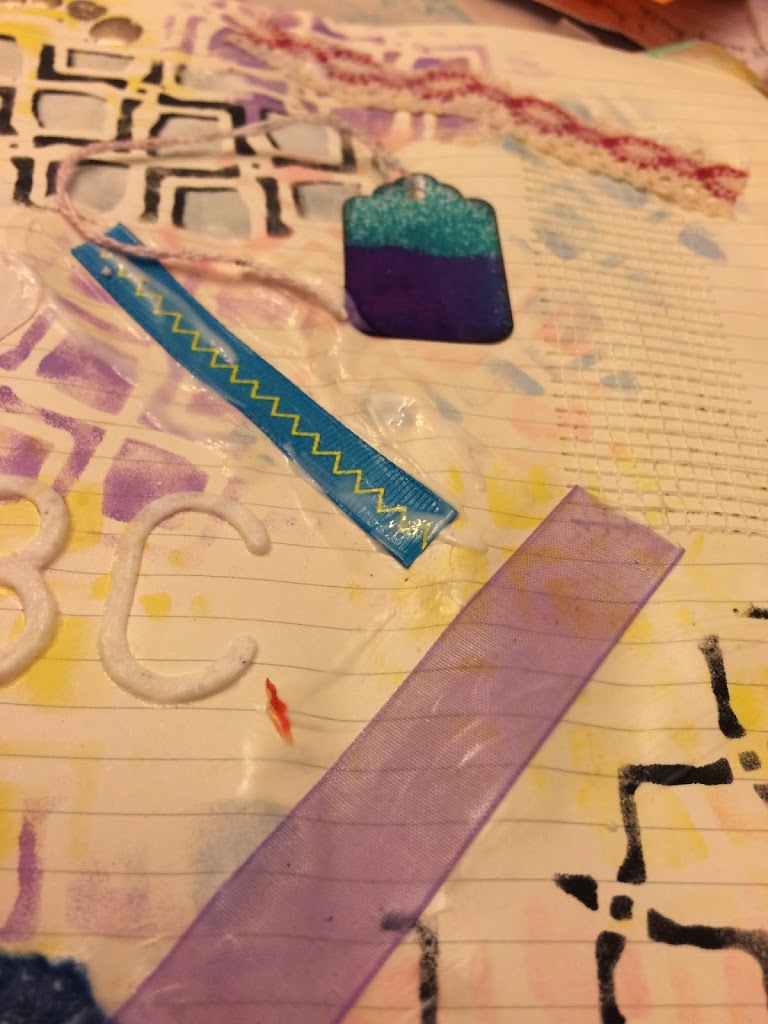 ribbon
That's a lot of stuff going on there. But it's not what transformed me.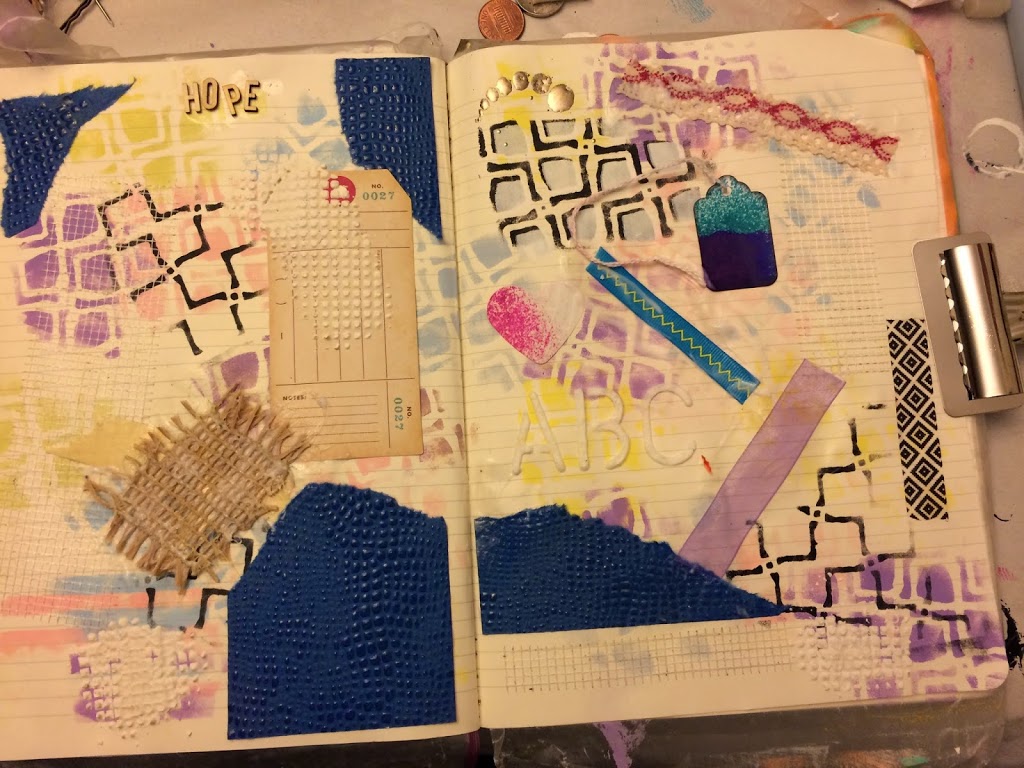 All the textures in place
What made me new was the blood of Jesus, so I added some paint.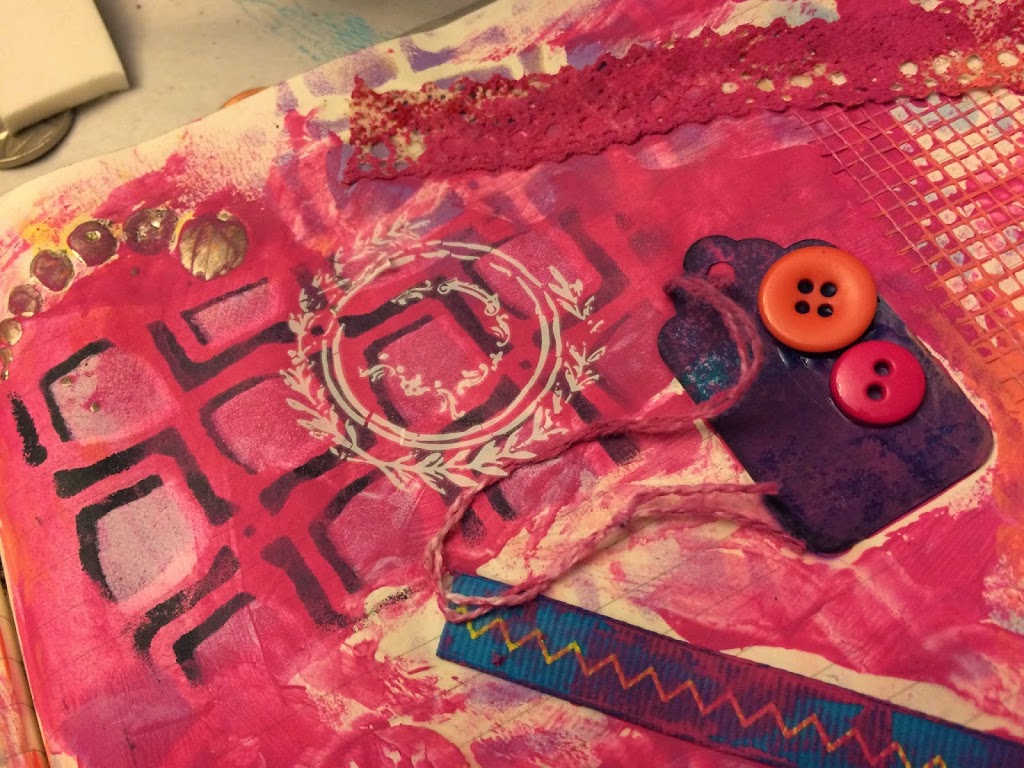 Buttons and rub ons
I am so much more now with Jesus than I ever could have been without Him in my life. Please note that there are bits of me that still show through in places. I'm not lost in there, I'm made new. Those many years ago, I never imagined that I'd be sharing Jesus with people around the world, but here I am. I have hope and a future because of Jesus.
If you don't have a personal relationship with my Jesus, please consider what you could be if you have Him on your side. There is information here: Meet Jesus.





by