What do 30 Years and a Whimsical Tree have in common?
30 Years and a Whimsical Tree describe my week.
30 Years
This week Hubby and I celebrated our 30 Year Anniversary.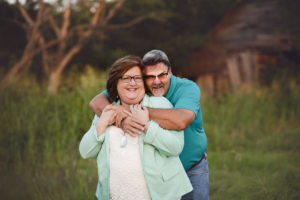 Some people have told me lately that's impressive. Some who know me say it's impressive that I haven't strangled Hubby…yet. I admit. It's always interesting when you put two people together who seem to be such opposites. The Queen of Planning & Captain Spontaneity can really get on a roll. But we were married on my grandparents' anniversary. They set the bar pretty high.
Thirza Wicker and John Parmer were married 65 years.
And Hubby and I are both pretty competitive. It's a record we're trying to beat.
Most of all, I am so totally blessed to spend my life with such a godly man. He challenges me to be the best I can be. I am proud to call him Hubby.
Whimsical Tree
I spent most of last week working on the Kindness Tree for my school. The past couple of years, we've had a tree in the hall outside my office. Students trace their hand on green paper and put it on the tree as a leaf on our Sunset Family Tree. Then we add flowers below it as students are recognized for acts of kindness.
The first tree was cut from brown paper. Last year's tree was a vinyl decal. Then I got permission to paint a tree. Now, I'm not a fan of brown. And I wasn't certain I could paint a tree and make it look realistic. So, I went whimsical instead.
I started with a mint-ish base coat — only because that was the color I had at home with a primer in it.
Here I added some yellow. And some orange.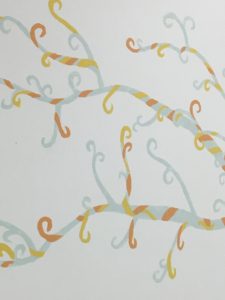 How about some reddish pink?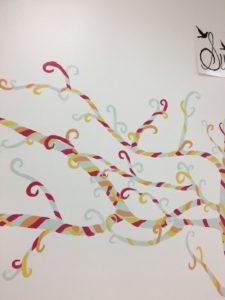 Then came the blue.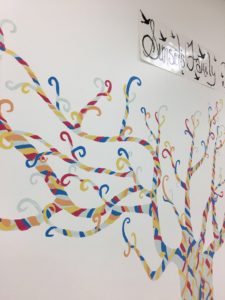 And finally purple.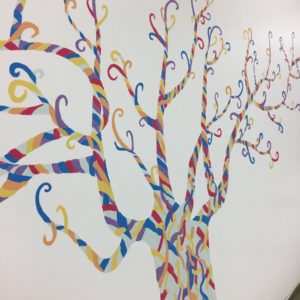 The rest of the tree I filled in with brown in a stippled effect to mimic bark's rough texture.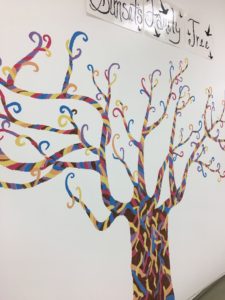 I outlined.
Then I added shadows.
Next, I put in some highlights.
Hmm. Something's missing. How about some doodles?
Here's a close up: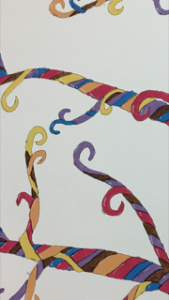 Whew! I think it will be a hit with my 5-6 year-old students. What do you think?
Remember, I'm praying for you. How did you spend your week? Let me know.





by