We are commanded to Rejoice. Always.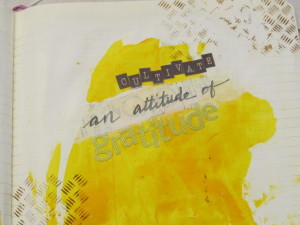 "Rejoice in the Lord always, I will say it again: Rejoice!" Phil 4:4
Confession: I struggle with joy.
As a human being, I long to have a joyful heart every day. But I have a long history of spending days without the joy that God intends for me to have. So I have way to much experience in Joy Killing.
1. Be a Worry Wart
Anxiety and worry are the opposite of joy. So, if you are really looking for the number 1 way to kill a joyful heart, this is it. Worry your little heart out. Worry that bad things will happen. That God won't care for you. That you're in this life thing all on your own. Just ignore the scriptures that promise God's love and care. Imagine for once that God isn't all-powerful – that He isn't in control of the things you are facing. That He has turned His back on you in your greatest hour of need. If you'll work yourself up into a frenzy of worry, you won't have time to have that pesky joyful heart that focuses on God's love for you instead of your circumstances.
2. Ask "Why Me?" Regularly
Pity parties are another very popular way to kill a joyful heart. If we lose our focus like Peter did (He was doing great strolling on water, until he lost sight of Jesus and looked at the waves around him.), we'll start replaying all our miseries and failures and troubles. Over and over. And over. Again. And again. Poor pitiful me. Why do these things always happen to me? Well, you have to know that there's no room for a joyful heart when we're having movie night where we are the star of the whiny blockbusters. Pass the popcorn, please.
3. Stop praying
When we stop relying on God and start believing that we can handle things ourselves, we usually stop praying. And then our joyful heart quickly fades away. After all, self-reliance is all-consuming. If we don't need God to help us daily, then we certainly don't need to spend time talking with Him. And if we don't have time for a daily conversation with our Lord and Savior, then we shouldn't expect to be bothered with a joyful heart.
Seriously….
As His Kingdom Come explores Gratitude this month, it is my prayer that you look for at least one blessing a day. I call them "Gracelets" – a blessing sent to you from God. They are all around us.
Pray

your way out of worry. Turn every anxious thought over to God.
Shut off the "Why Me?" soundtrack with

prayer

and

praise

. Focus on the amazing attributes of God and not your circumstances.

Pray

,

pray

,

pray

.
If you sign up for my newsletter, you'll get a pdf calendar every month. It makes a great place to record daily Gracelets.
---
My theme for August is "Growing Gratitude." With a chuckle, I'll admit that working on the theme page and this week's page in my TMD journal zapped my joy. Ironic, right? I ran out of the gesso I usually use, and I had to use a super thick gesso that took FOREVER to dry. And I'm not a patient person. So, after I did the theme page (And it turned out GREAT!) I eagerly turned to this week's page. I spent time working the background. When I turned back to the theme page – Correction: when I TRIED to turn back to the theme page, it was melded together in a solid messy glob. So, here's the 2nd version of the theme page.
Sigh. God's lesson at work in me. Yet again.
---
What is YOUR best solution to fixing a joy-less heart? Let me know!





by