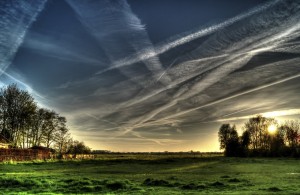 Jabez prayed for blessings, and God made certain we knew about it.
In 1 Chronicles 4:10, Jabez called upon the God of Israel, saying, "Oh that you would bless me and enlarge my border, and that you hand might be with me, and that you would keep me from harm."
I've seen God at work as I've claimedthese same requests.
Enlarge my border: I've met people from around the world through the Internet as I share online.
Your hand be with me: I saw this as I made a big purchase recently and in fulfilling a life-long dream.
Keep me from harm: surviving 6 surgeries in 88 days goes here, I think.
What I think is interesting about Jabez is this: this verse (and a couple surrounding verses) are the only mention Jabez gets in Scripture. Here's all we know about him:
Jabez was more honorable than his brothers
He was named Jabez because his birth caused his mom pain
He prayed for these specific blessings (adding "so that it might not bring me pain")
God granted his request
And God inspired the writer to include this tidbit for us to ponder today – in the middle of a long LONG list of family histories. There was this guy who had these sons who had more sons who had other sons. And there was this guy Jabez… Just when your brain goes on overload looking at all those names, up pops a mini story. I don't think God does things by accident. I think He's a planner. So I take notice when something unusual pops up in the Word like this. So I added it to MY prayers, and I'm thrilled with the resulting blessings!
What does God have for me next? Well…during the month of October, I'll be blogging DAILY as I participate with the 31 Day Challenge. My topic will be "Before Your Novel: 31 Planning Templates"
I will be including one of my Bible journaling pages with each post. Can't wait to get started!
What do you see God doing in YOUR life lately?





by