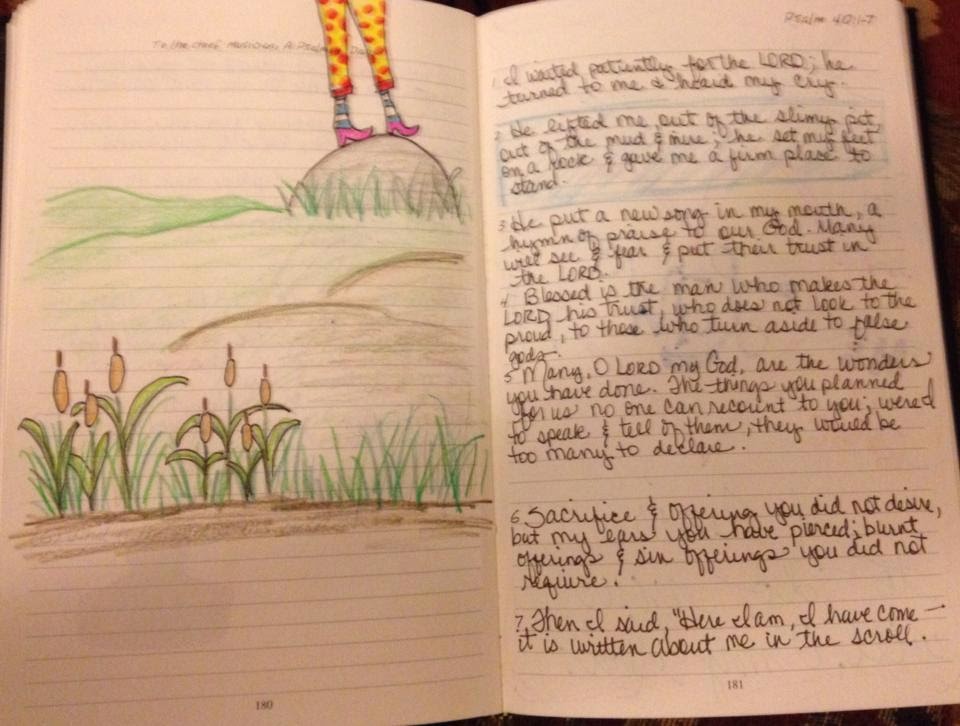 I've been working on Scripture Art Journaling in Psalms. This is from Ps. 40:2 – He lifted me out of the slimy pit, out of the mud and mire; he set my feet on a rock and gave me a firm place to stand.

I'm using a Journible instead of journaling in my Bible, but I may branch out of the Psalms and do some art there, too.
This is one of my favorite chapters from Psalms. Being in the slimy pit is a place I've experienced more than once. I love how David had been there, too, and praises God for removing him. Verse 3 continues: "He put a new song in my mouth, a hymn of praise to our God. Many will see and fear and put their trust in the LORD." In other words, after God pulls us from the slimy pit and gives us new footing, He also changes our tune. We turn from despair to praise. Many people will notice and become believers!
Prayer: Change my tune daily, O Lord! May I be quick to praise and slow to whine. Remind me that my time in the pit is short-lived. You will hear my cry. Thank you for that.





by