Last week we looked at the Bible and Becky Tirabassi's "My Partner Prayer Notebook" as resources here. Today, we'll look at 2 more.
3. Lord, Teach Me to Pray by Kay Arthur
If you have never done a Kay Arthur Bible study, I challenge you to do one. She relies on scripture as the basis for everything. This resource comes as a book: Lord, Teach Me to Pray in 28 Days and as a workbook that CAN be done with a group – including videos. This is an excellent way to familiarize yourself with the scriptures that deal with prayer. It is set up as a 4-week study: 1-Learning to pray God's way, 2-It's all about Him, 3-You belong to God, 4-Staying in the Word. The book is available at Amazon here.
There are lessons on: the names of God, the Lord's Prayer, even 'When Our Prayers Seem to Hit the Ceiling.' Man, I've felt like that before!
4. A Praying Life by Paul E. Miller
This text changed the way I look at prayer. I'd always seen prayer as "conversation" with God. Miller challenges the reader to see prayer as a relationship, so his book is about getting to know God. He writes, "focusing on the conversation is like trying to drive while looking at the windshield instead of through it."
Also, "We have an allergic reaction to dependency, but this is the state of the heart most necessary for a praying life. A needy heart is a praying heart. Dependency is the heartbeat of prayer." Amazon has the book here.
With God as Father, won't He want to listen to His children? With God as Father, shouldn't we desire to spend time with Him?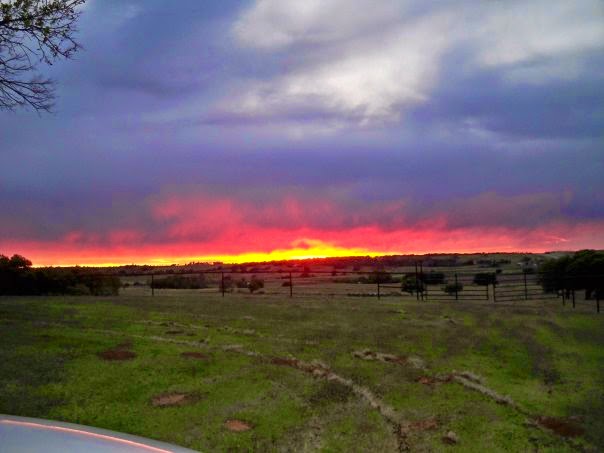 I didn't get a chance to photograph the spectacular sunrise yesterday, but here is one of my favorite sunset pictures. I included it today because seeing God's artistry in nature always brings me to prayer. To praise Him and to be with Him. And that's really the key, isn't it?





by