Hanging on. It's time.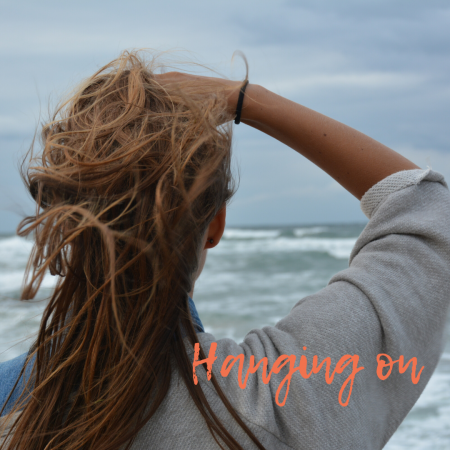 What does hanging on mean? I'm in this for the long haul. How about you? Are you a "Lifer?"
Song
Songwriters: Bart Marshall Millard / Ben Glover / David Arthur Garcia
Lifer lyrics © Capitol Christian Music Group, Kobalt Music Publishing Ltd., Spirit Music Group
So, what does that life look like?
Rom. 12:9-13, "

(9)

Love must be sincere. Hate what is evil; cling to what is good.

(10)

Be devoted to one another in love. Honor one another above yourselves.

(11)

Never be lacking in zeal, but keep your spiritual fervor, serving the Lord.

(12)

Be joyful in hope, patient in affliction, faithful in prayer.

(13)

Share with the Lord's people who are in need. Practice hospitality."
Eph. 6:13, "Therefore put on the full armor of God so that when the day of evil comes, you may be able to stand your ground, and after you have done everything, to stand."
James 1:12, "Blessed is the one who perseveres under trial because, having stood the test, that person will receive the crown of life that the Lord has promised to those who love Him."
Rom. 15:13, "Now may the God of hope fill you will all joy and peace as you believe so that you may overflow with hope by the power of the Holy Spirit."
Phil. 4:8, "Finally, brothers and sisters, whatever is true, whatever is honorable, whatever is just, whatever pure, whatever is lovely, whatever is commendable, if there is any moral excellence and if there is anything praiseworthy – dwell on these things."
Ps. 145:2, "Every day I will praise You and extol Your name forever and ever."
Whew!
We have a map.
Isn't it wonderful that God provided us with an instruction book? A user's guide? A map? Are you using it daily?
Some people work hard to Read the Bible in a Year. Some brag about how many times they've done that. In order to accomplish that, you must read several entire chapters each day.
I've tried that – more than once. And I've failed – more than once. I did do it, finally. But all I can really say is that I did it. Not that I learned very much.
Oh, I am an avid reader, but I know that for any real LEARNING to take place FOR ME, I must work my way through Scripture in small chunks – or even a single verse. Then I look at it – inside and out – until I get everything from it that I can.
**My Challenge for you is to take one of the Scriptures I posted above. One per day and really dig into it.
Dig Deeper
Using Rom. 12:9-13 above, Make a list of all the things we are to do as a Lifer. I found 12…maybe 13. How many did you find?
What did you find in the other verses?
Prompt
Rom. 12:11 says we will never be "lacking in zeal" – illustrate what that means to you. I've added mine below.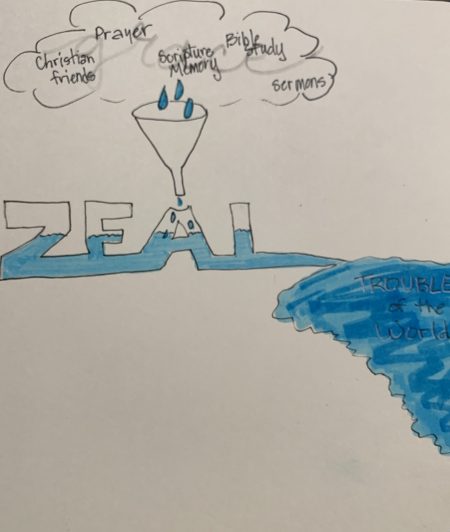 Father God,