In Conclusion:
Grief is hard. I don't think I'm alone in feeling – from time to time –
That I am overwhelmed.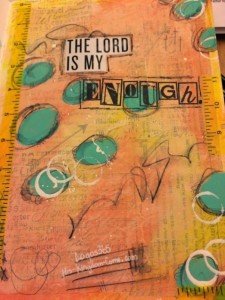 That I would do almost anything to never feel overwhelmed again.
To never FEEL to this extreme again.
Well, God really shook me up about that kind of thinking recently. He very clearly gave me a word to focus on one year: ENOUGH. In a moment of despair that fall, when I was begging relief from a decade-long situation, I heard His voice as clearly as I could hear my own, "Can I not be ENOUGH for you?" And I was broken.
Since then, my website 13Prayers.com came about. Good Grief came to be. And I discovered that I could be OVERWHELMED…BY GOD.
I expected 8-12 people to join the original Good Grief course.  –but 75 signed up before I closed it
I expected to reach people across America  –but individuals from Vietnam, Great Britain, New Zealand, India and more showed up
I learned that MY thinking is small   –God doesn't fit inside my box
God is working in ways I never dreamed possible. And I firmly believe it started when I made a choice to follow God's lead WITH ABANDON. When I allowed myself to feel fully and deeply again.
Oh, I had growing pains with this! It is easier some days than others. Like anything that's really worth doing, it takes practice. And it starts with praise. Real. Open. Gut-wrenching. Willing-to-let-God-in-and-change-you-and-OVERWHELM-you PRAISE.
Not sure where to start?
"I'm Overwhelmed" by Big Daddy Weave is a great example of praise.
It's a Feeling Thing (Stages of Grief):
Our final activity in this course centers around the single stage of grief that you have not illustrated yet. It is now time to do that. Consider why you avoided doing this particular stage. Is it where you find yourself often? Is it something that is too intense? Please remember that avoidance doesn't lead to healing.
I have created a Stages of Grief chart pdf  that you may access on the class printables page. It includes a scripture reference, a music video and a quote for each of the stages.
Where do we go from here?
Lesson access

: You have lifetime access the lessons here. I do ask that you respect the lessons as my original work. If you have someone who feels they need this course, please steer them toward the signup page.
Please follow me on social media for daily encouragement. If you are having a difficult time, please private message me there.
You are a blessing: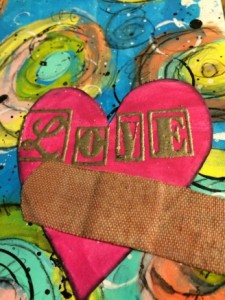 I cannot thank you enough for participating in this course. God has used you to change my life, my prayers and my understanding of Him and His will for me. I will continue to pray for you and your grief journey.
May you reach the point where you become OVERWHELMED by God and not your grief.