And My 10 Free Novel Planning Templates are available now!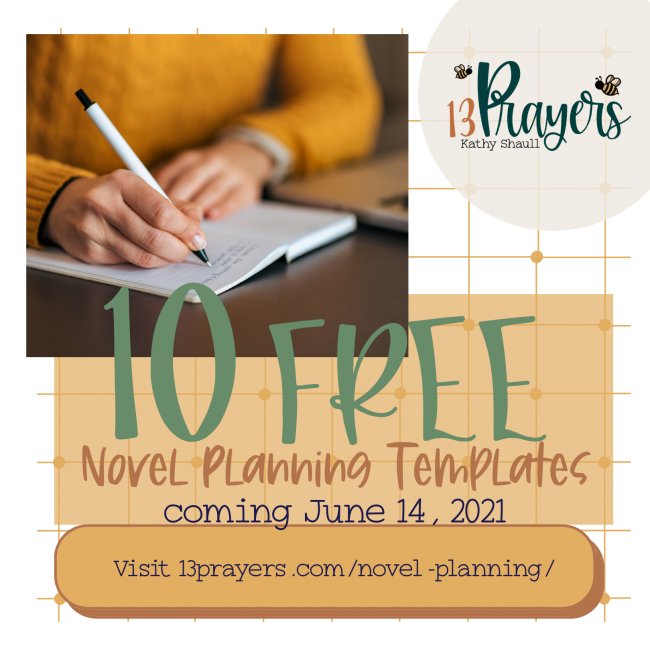 Need some free novel planning templates?
I did. I started writing novels 30 (gulp) years ago, and I didn't have a plan. Or help. But over the next few years I developed some novel planning templates that have helped me craft much stronger rough drafts. Everything from developing a strong elevator speech to a great place to collect character names and information about my specific genre.
Over the years I've added to the collection of templates. Then I signed up for a 31-Day Challenge to blog about something daily. I picked my templates. So I had 31 by then, and I even had short blog posts to go along with each of them.
My novels
I'm Kathy Shaull, author of Choosing Justice and Ringing Bells. And the end of the trilogy should come out in 2021. Be watching for Taking Liberty soon!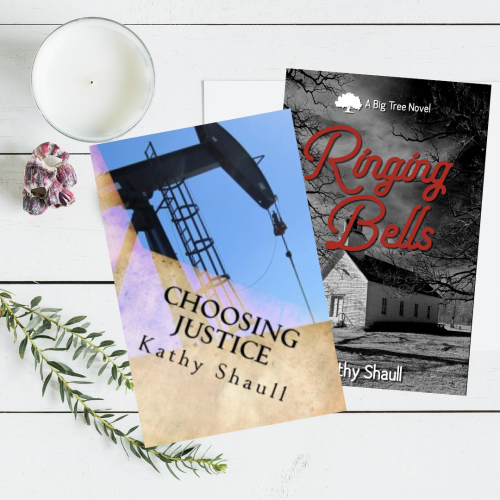 I can help you.
Whether you are gearing up for NaNoWriMo or just deciding to finally write the book that's been haunting you for years, I can help with my free novel planning templates. I've done the research. I've scoured the books and videos and writing journals. And I've tested these templates out. They work. The more time you put in before sitting down to write your rough draft, the easier it will be. Don't leave anything to chance.
The novel planning templates:
The templates you'll get in this free set are:
Elevator Speech
Genre Search
Genre Information
Protagonist/Antagonist Goals
A-Z Characters
Jargon
Time Period
Setting
Key Scenes
Fix Later
Get your free templates now.
Using the templates
I've covered every area of novel planning with these free templates:
Templates 1-3 are for taking your idea into the perfect genre so the reader will be able to find it in the bookstore.
Numbers 4-6 help you develop your characters.
Use templates 7-8 to improve your settings.
Begin plotting with template 9.
Track corrections for your revision process with template 10.
Do you need even more help planning your novel?
If 10 templates aren't enough for you, you can purchase my In-Depth set. Get 21 additional templates for only $37.
Click this link for more information.
What are you waiting for? That novel isn't going to write itself. It's up to you to get the words on the page, but I'm here to help.
Check out my Novel Planning page for more information.





by