What day is it? Or…why you need a calendar.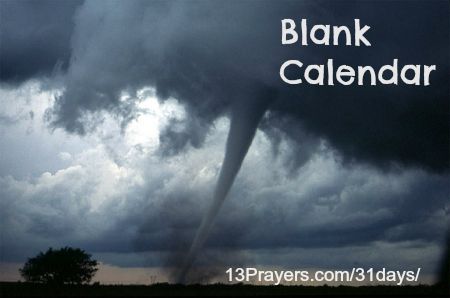 Today's template is a calendar. A blank calendar.
How time flies
Have you plotted out how much time your book is going to cover? It's an interesting thing to do. When I'm reading, I get lost in the story and "book time just passes." But in TEACHING literature, this was always one of my activities: After finishing the book, I'd ask my students how much time they thought it covered. Then we'd go back and look for words and phrases. We were always amazed when we added it up.
Be aware as you go
You, as the author, should do this in reverse. You don't have to make a big deal about it in your writing. (In other words, don't have characters stomping around yelling, "For Pete's sake! It's Wednesday already!") But have you thought about what month your story takes place in? Does it cover a week? A month? A single day?
Moving forward
Me? One of my plotlines for Justice dictated the month my climax had to be in. So I had to work back from there. By putting it all on the calendar, I realized I had a holiday to deal with. That changed a couple of scenes. It gave an antagonist unusual opportunities to…you know: antagonize.
You? Figure out your timeline. Once you know the dates, you can plug in reasonable weather for the season. Have your hero sweating for more reasons than just stress. Or have an ice storm derail his plans. Man vs. Nature, you know.
Remember:
My FREE novel planning templates are available beginning June 14, 2021 from my Novel Planning page here, along with links to the brief blog posts that explain them. You will also find links to posts describing my additional planning templates that are available here in my Shop.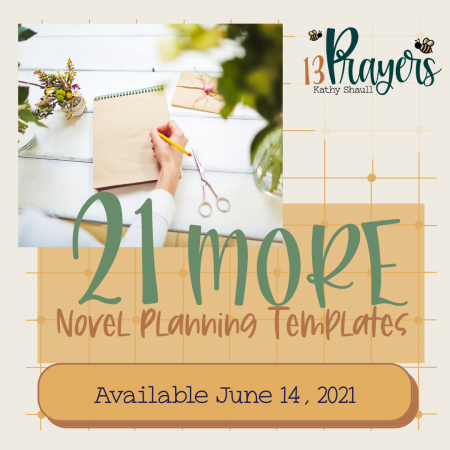 How much time does your novel cover? I have quite a bit of action crammed into a couple of weeks, mostly. Let me know your timing below or on my Facebook page.
---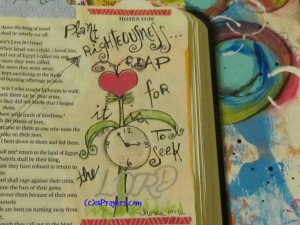 I don't normally spend much time in Hosea, but I ended up there the other day. Hosea 10:12 spoke to me: If we will plant righteousness, we will reap love for it is time to seek the Lord.
What are you planting these days?





by