Drop and give me 9…Key scenes, that is.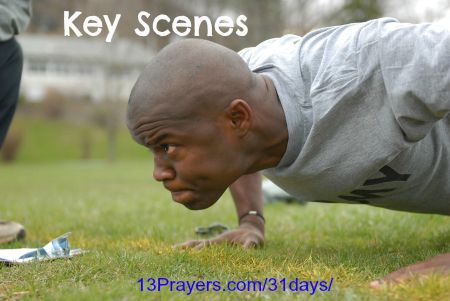 I'm so excited for you to start outlining!
You get to gather everything you know about your main characters and jot down a summary of 9 key scenes for each.
Why 9, you ask? Well, most novels are structured into 3 acts. Nine scenes allows for 3 per act, but they can be spread around however you need. Don't panic! There will be many more scenes. But you need to select 9 events in your story today.
Remember your elevator speech?
This is your chance to expand that for each character. Think of it as a mini book report: "These 3 things happened in the beginning of the book. These 3 happened in the middle. These 3 happened at the end." Try to pick things that are key to the movement of the plot.
Me? LOL. No. I'm not going to tell you this from my story. But I will tell you that this is how I really do it. Often the scenes overlap characters. For my book, I will tell you that the scene when Ike and Justice talk for the first time in years went in both Ike's and Justice's columns here. After I fill out this template, then I go through with a pencil or highlighter and place an X on the line that divides the thirds of the book. The X may be on different lines for different characters. This helps me when I go to put the scenes into the actual outline.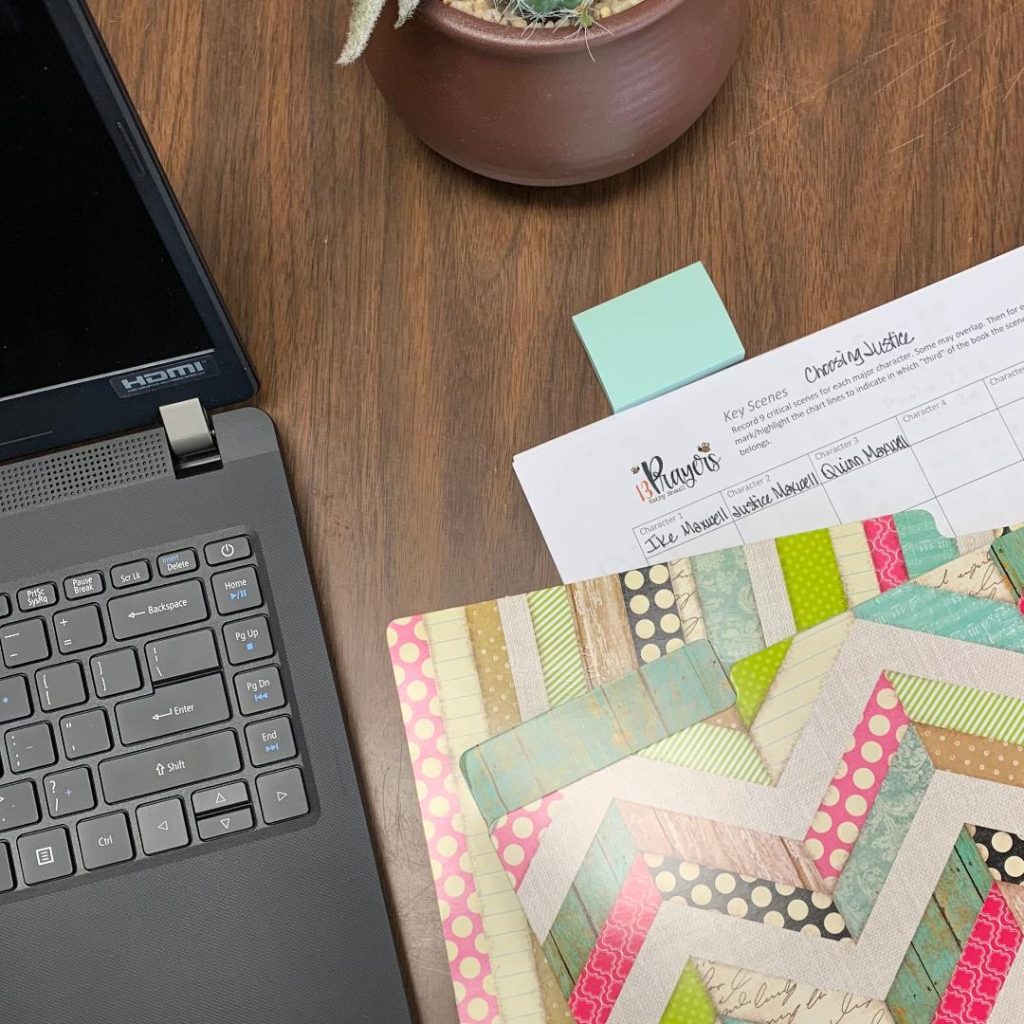 You? I think the toughest part of today's activity is finding a way to summarize the events of a scene. (I'm a multi-plot-liner gal, so sometimes one scene has a lot of ground to cover.) Just put a phrase or two that reminds you what's happening. Like "Ike and Justice talk: over coffee."
Well, I'm not going to ask you to share a scene. Instead, I want to take a quick survey: have you ever summarized scenes/chapters on index cards and organized your outline that way? Let me know in the comments below or on my Facebook page.
The 10 Free Templates list with links is on my Novel Planning Page. You'll also find information there about the additional template set I have available. Click here for more information. (All templates are available June 14, 2021.)
---
Genesis 50:20 reminds us that we don't always have the proper perspective in the moment. Joseph had a difficult rise to power, but he was exactly where he needed to be to save his people. Sometimes we are going to rough times to get to the place where we can best impact others. The road may be rough, but the pay-off is tremendous.





by