In the News… Using a Historical Event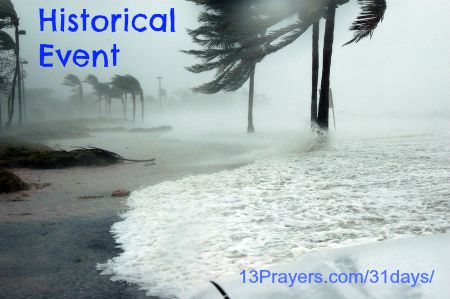 Keeping it real
Historical events can make for some exciting conflict. And the history of today will work in the published novel of tomorrow.
Think hard about your location choice. What is in its local history? Or maybe you need your characters to be changed by some history that takes place off stage. For example, there could be a hurricane. Your characters may be caught out in it with no escape. Or maybe they are safe at home in Arizona when the storm destroys the coast. Now they are organizing a food drive under the watchful eye of their nemesis who tries to stop them at every turn.
Was there some other news-worthy event (not weather related)? An election or coup? A crime? An epidemic? Or the threat of one? Are you going to deal with COVID-19 in your book?
Moving forward
Me? Tornadoes are very much a part of Oklahoma life. And Greer County has an annual rattlesnake hunt. I made use of both in my novel. So my template might include things like this:
• Event 1: Tornado…Natural
• Ike must hide in tiny shelter. Will this remind him of time in prison?
…in same event Character: Justice…How: (Sorry. I just can't say. Well, I could say, but I won't.)
You? Perhaps your story already embraces some historical event. If not, can you draw one in somehow?
Have you ever personally experienced a major historical event? Please share. For me there was a tornado heading straight for our house. Hubby and I took the kids to an underground shelter – about 8 miles away. It took almost an hour to get home when the storm had passed due to downed power lines and trees. Through our many prayers, the tornado split just before hitting our home. There was massive destruction on both sides of us, but our home was spared.
Remember:
My FREE novel planning templates are available beginning June 14, 2021 from my Novel Planning page here, along with links to the brief blog posts that explain them. You will also find links to posts describing my additional planning templates that are available here in my Shop.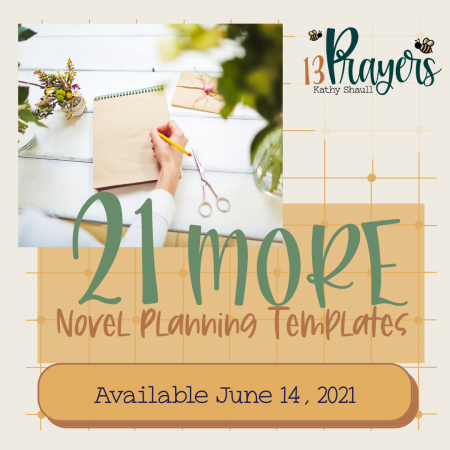 I'd love to hear from you on my Facebook page. If you want to find out what happens with Justice and the tornado, you can read all about it in Choosing Justice on Amazon.
---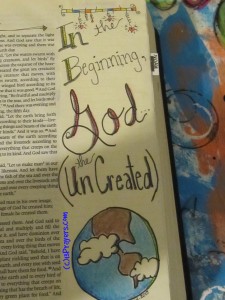 "In the beginning…"
First lines are important.
"In the beginning, God created the heavens and the earth."
But…before He did that?? He was. God was. He existed before creation.
God is the Uncreated.





by