Toe-to-Toe… Conflict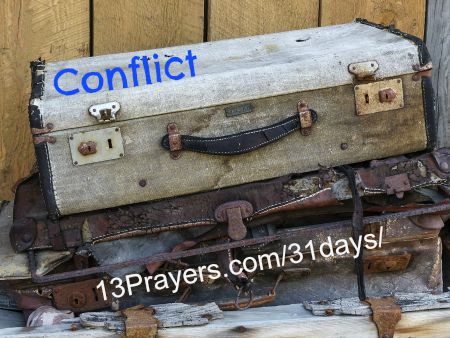 Rules
"The greatest rules of dramatic writing are conflict, conflict and conflict," says James Frey.
So what are you to do with that? Literature teachers everywhere teach that there are 4 main types of conflict:
Man v man
Man v Nature
Man v Society
Man v Self.
Some add:
Man v Supernatural
Man v Technology
Man v Fate
Tension counts
As you build your story, each additional scene should up the ante. Make it more and more difficult for your hero to succeed. Reach the point where the reader cannot imagine that things will work out. The best way to do this is to pile on different layers of conflict. Even minor characters can help with this. Then the trick is to tie it all together in the end.
Moving forward:
Me? I have multi layers of conflict going:
Ike v Justice  AND Justice v Ike — Could this son forgive his father? Will Ike reveal Justice's secret?
Ike & Justice v tornado — Spring in Oklahoma wouldn't be complete without severe weather
Justice v society's expectations & rules regarding marriage
Ike & Justice v guilt
You? This is your chance to add some ramped-up conflict to your arsenal. Even if you don't end up using each conflict you come up with,  you will have it at your fingertips if the need arises.
Remember:
My FREE novel planning templates are available beginning June 14, 2021, from my Novel Planning page here, along with links to the brief blog posts that explain them. You will also find links to posts describing my additional planning templates that are available here in my Shop.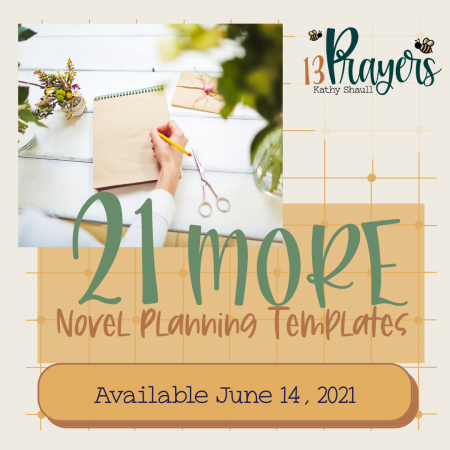 Is writing conflict easy for you? Leave me a comment below or here, on my Facebook page.
---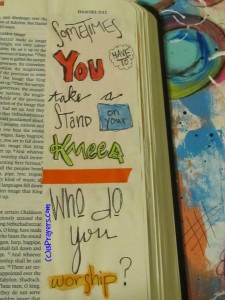 Daniel.
With more and more mass shootings in America, I think of Daniel quite a bit lately. He took a stand for his beliefs. Then he prayed to the One True God in defiance of law. He took a stand – ON HIS KNEES. I have heard that some victims in these shootings answered, "Yes. I am a Christian." And they were shot.
Evil is rising.
Someone has to take a stand.
You can. Today. On your knees.





by