Need a novel as a gift this Christmas season? I've got the perfect one (or two) for you…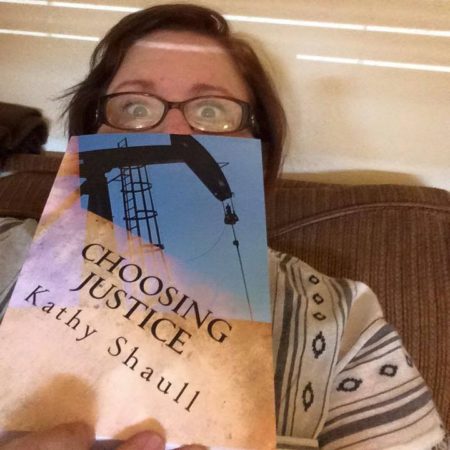 This photo is me – holding my first published novel in my hands for the very first time. It was such a thrilling moment. Much like unwrapping the perfect Christmas gift.
I'd begun work on the original story of this grieving family while on maternity leave with Son. (He turned 28 this year.) So it's easy to say that the story has changed and matured over the years.
I was thumbing through a printout of the first draft of the FIRST VERSION the other day. My, oh my! I was so proud of that tome, but I'm more proud to say that my writing has come a very long way in that time.
I'm also thrilled to say that the sequel is out as well.
Which brings me back around to my sales pitch: Do you want to offer some suspense as a Christmas gift this year? Well, of course you do!
Start Christmas with Choosing Justice.
Choosing Justice (not an affiliate link) is the story of a father who wants to reclaim his title with a son he almost killed while drinking two decades before. The son, Justice, has no reason to trust him. In fact, he thinks his father showed up now to ruin his life and marriage. And Justice knows his dad holds the secret that could do just that. With rattlesnakes and tornadoes, it's a wild ride in Southwest Oklahoma.
Ringing Bells is the sequel to Choosing Justice.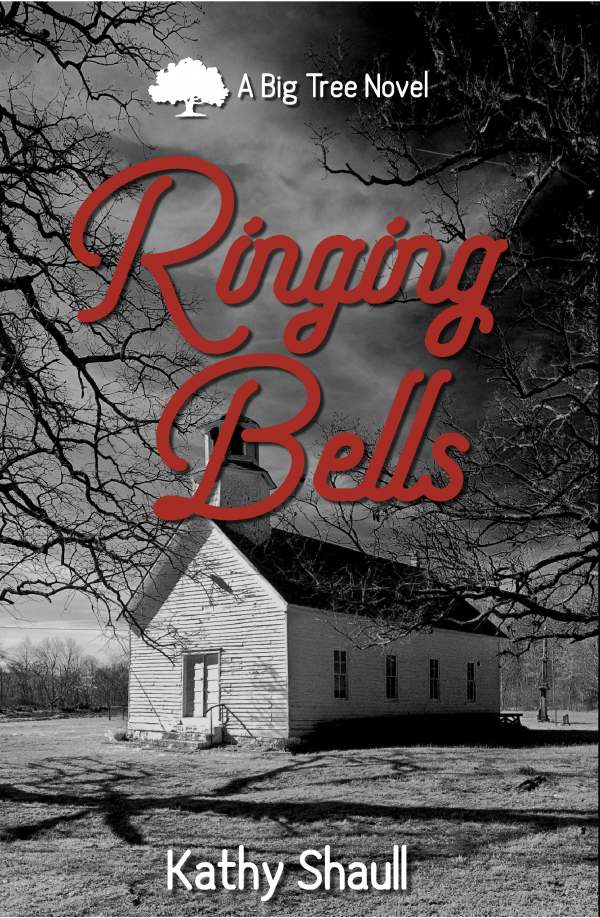 In Ringing Bells (not an affiliate link), Justice starts his new job as county sheriff, gains custody of his teenage son, deals with uncooperative local police and searches for a missing person. He's dealing with school bells, fire alarms, bomb threats and his father.
Spend Christmas with something new to read.
Don't just sit around, waiting for the next football game. Read a book. Or two. And, once you're done, be sure to leave a review on Amazon.
I thank you for allowing me to be a part of your day today. I'm praying that you have a slow-paced holiday season where you can spend time with family…and read.





by