Hair-raising Locales… Let's get emotional
Different strokes for different folks.
What makes you emotional?
One way to add an additional layer of conflict in your story is to explore how your characters feel about the different locations you've chosen. If you give your characters internal conflict as well as external, you'll ramp up the emotional impact on your reader, too. Put your hero on a boat. Add a storm. If he was already apprehensive about being on the water, the pounding waves will only make it worse. Raise the stakes: make this the climax. (Be sure the reader knows about the boat phobia thing from early on)
Moving forward
Me? Ike is on parole. He was in prison. So, when the tornado warning comes, the last place he wants to be is a small, metal, underground storm cellar. Did I put him there? Oh, yeah. I did that. But more than that, there's that pumpjack from the book cover. This location terrifies Ike. And Justice's twin, Chance. They don't have a problem with any OTHER oil well on their land. Just this one.
You? You know their fears, now connect your location to your characters' weaknesses.
Remember:
My FREE novel planning templates are available beginning June 14, 2021 from my Novel Planning page here, along with links to the brief blog posts that explain them. You will also find links to posts describing my additional planning templates that are available here in my Shop.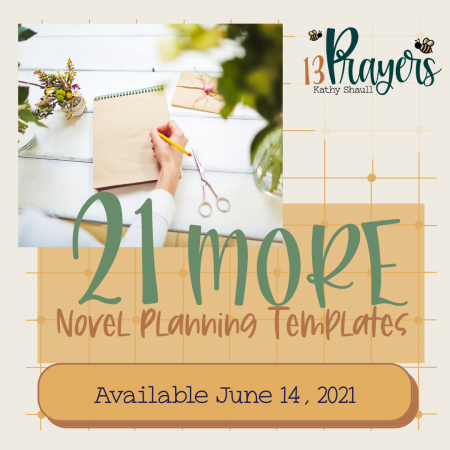 Why is this oil well terrifying? You can read about it in Choosing Justice. Check it out on Amazon.
---
Genesis 21:1
God keeps His promises.
I must remind myself of that from time to time. The problem is that God's timetable and mine aren't always on the same schedule. Like many people in today's instant-gratification society, I want what I want, and I want it right now. #spoiledbrat
And God laughs. His timing is always best.





by