Welcome to the 13Prayers Online Shop:
Fiction Shop

Choosing Justice
Grief is a harsh master.
Choosing Justice explores the effect of unresolved grief on the Maxwell family: Ike Maxwell had everything oil and cattle could buy until grief and whiskey clashed seventeen years ago. Now sober and finally off parole, he is a man on a mission: mend fences with Justice, the son he's avoided all these years, before a third heart attack claims Ike's life.
But Justice has Special Forces training and no reason to trust the man who almost killed him. His father's sudden appearance feels more like an IED than an olive branch. Most of all, Ike's arrival threatens to reveal the one secret that could destroy Justice's marriage.
Can they find forgiveness for their past sins? Is there time to rebuild their faith and their relationship before tragedy strikes again? Can this prodigal father convince his son that this time...he is Choosing Justice?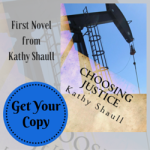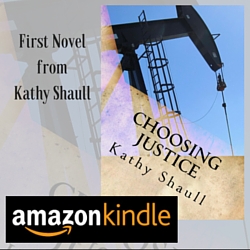 Ringing Bells
Ringing Bells is the sequel to Choosing Justice. Follow the Maxwell family's next adventures.
Expected publication date is late 2017.
---
---
Online Course Shop


Good Grief
Good Grief is a self-paced 8 session Bible-based art journaling course through grief. (No previous art skills required)
Click here for more information.